Profile.

Call me Frederica, Ica, Chichi or whatevas.
18 years young, Filipina.
A Sophomore Communication Arts student from UST.
Just a normal girl who loves going out and partying.
Stars, Purple and Hello Kitty makes her happy.
Is a dancer.
An infamous ice skater
I love to play dress up


Particulars.
Welcome to http://chaoticwonderland.blogspot.com
No spamming & copying !
No removing of credits as well !
Hate me ? Click Here .

Owner:
Frederica
Opened:
May 30 2007
Site name:
Chaotic Rainbow-y wonderland
Inspiration:
Random Awesomeness
Viewers:
visitors since 012109.
Current Stalkers:
 Online Users
Ask.
Follow.
multiply//lookbook//formspring// twitter//facebook//tumblr
Email Me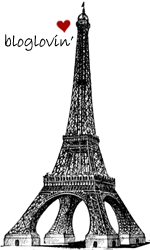 Links.
Rewind.
Credits.
Don't remove the credits. Thanks! :D
Information.
Hey peeps. You are very welcome to look around if you like, but please don't take anything without my permission. Strictly no spammers and rippers here! Enjoy your stay while looking around! :D
Confessions of a Shoppaholic.



Okay so after blogging my last post, my mom called me up asking me if I wanted to grab a bite while she's doing the grocery. I hurriedly changed my clothes then met up with her. I think it was a very very very very VERY wrong decision that I brought my entire Semestral break allowance with me since I have the tendency to spend everything in one go. Upon reaching TriNoma, I hurriedly ran upstairs. After a few minutes, I found myself inside Topshop (Oh noes). I pulled out a lot of clothes off the sale rack. It was fun! I had a lot of pieces at hand and I was excited to fit everything! Apparently, only 3 pieces looked good on me. Huzzah, I lined up the cashier.. Then I found a nice nice skirt. I walked slowly to the skirt then realized that it wasn't up on sale. Doesn't matter, it was freakin' cute so I took it off the rack then lined up without fitting it. When the cashier scanned the skirt, my jaw dropped. Apparently, I wasn't able to check the price tag. I'm the worst shoppaholic on earth. I always forget to check the tags before I let the cashier scan it.. Obviously I had no choice but to pay for the skirt (and the rest of my purchases) then dashed out of the store with only 200php left on my allowance.




I have no idea how I will survive with 200php but, meh. Lol. Good thing I have workshops next week! Hello, daily allowance. Hehehe.




Anyway, I got my grades today as well! I'm very much contented (except for my finance grade since I really hate Math to the rut). I would like to keep my tiny celebration to myself so I would not post my grade in public. I'm so excited to show my parents the fruits of my sleepless nights, my cranky mood and my hard work. What excites me more is that my mom promised to fill my stomach with unlimited Happy Lemon drinks! ♥ Oh, mom. Lol. And I bet my parents will give me more shopping money (I seriously need help, STOP ME FROM SHOPPING PLEASE!!).




HURRAY. Enough, Ica. I have to eat lunch now and take my bath. I have to head out for my friend Jaz' debut.




♥ you Jaz!




So, yeah. I have to go now! Adios amigos.xx Have a good day ;)
back to top.