Profile.

Call me Frederica, Ica, Chichi or whatevas.
18 years young, Filipina.
A Sophomore Communication Arts student from UST.
Just a normal girl who loves going out and partying.
Stars, Purple and Hello Kitty makes her happy.
Is a dancer.
An infamous ice skater
I love to play dress up


Particulars.
Welcome to http://chaoticwonderland.blogspot.com
No spamming & copying !
No removing of credits as well !
Hate me ? Click Here .

Owner:
Frederica
Opened:
May 30 2007
Site name:
Chaotic Rainbow-y wonderland
Inspiration:
Random Awesomeness
Viewers:
visitors since 012109.
Current Stalkers:
 Online Users
Ask.
Follow.
multiply//lookbook//formspring// twitter//facebook//tumblr
Email Me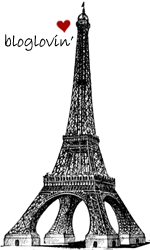 Links.
Rewind.
Credits.
Don't remove the credits. Thanks! :D
Information.
Hey peeps. You are very welcome to look around if you like, but please don't take anything without my permission. Strictly no spammers and rippers here! Enjoy your stay while looking around! :D
Ica hates anything mathematical.



Hey guys ! :-bd Greetings from me and my jeje-poses :) I'm so lazy I need to go else where today. Was about to leave for the Candy Fair but I had to scan a few selections for Literature.. Oh life. :|




Anyway, I registered to Nuffnang for some random reason and I don't know how it works. @-) I mean, I see it all over Tumblr & Blogger and it works perfectly on most blogs I visit (with ads and all. Mine is AD-less. Hahaha !). It's crazy. I want advertisements on my blog too ! :(




I'm riding LRTs now from school ! Oh yay ! Yesterday I bought a stored value ticket and I felt stupid that I forced to insert the card in the wrong way. Hahaha ! Atleast now I know how to insert that card in the right way. And maaan, I have an LRT card at the back of my ID. Which makes it very evident that I'm now one of the LRT girls. Hahaha ! \:D/ Thank you for the influence, blockmates.




Oh yes, about my grades. Well... I need to perfect the Economics final test to get a 2.75 :( And I'm very open about this one. I mean, I know I'm very very very very bad at numbers. I can't do math to save my life... or to even save my future. :-j Math hates me, and I hate him too. We will never ever jive. Pfft. Life. I wish I had amazing math powers @-)




Hello Lookbook. I have 2 likes, AND THAT'S ME. Hahaha ! I like myself. No I'm not conceited. I'm just FOREVER ALONE. \:D/ Hahahaha ! Like my Lookbook page ! :-bd And I'll love you forever ♥ Click on the

this

, it will redirect you to my page \:D/




Anyyyway, so there. I have to finish these doing these selections. Aaaah @-) x
back to top.