Profile.

Call me Frederica, Ica, Chichi or whatevas.
18 years young, Filipina.
A Sophomore Communication Arts student from UST.
Just a normal girl who loves going out and partying.
Stars, Purple and Hello Kitty makes her happy.
Is a dancer.
An infamous ice skater
I love to play dress up


Particulars.
Welcome to http://chaoticwonderland.blogspot.com
No spamming & copying !
No removing of credits as well !
Hate me ? Click Here .

Owner:
Frederica
Opened:
May 30 2007
Site name:
Chaotic Rainbow-y wonderland
Inspiration:
Random Awesomeness
Viewers:
visitors since 012109.
Current Stalkers:
 Online Users
Ask.
Follow.
multiply//lookbook//formspring// twitter//facebook//tumblr
Email Me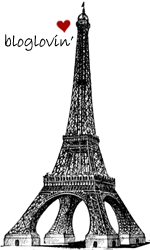 Links.
Rewind.
Credits.
Don't remove the credits. Thanks! :D
Information.
Hey peeps. You are very welcome to look around if you like, but please don't take anything without my permission. Strictly no spammers and rippers here! Enjoy your stay while looking around! :D
Tiresome.
I just got home from a random day with Bernadine and Patricia. They made me rush out of the room just to meet them out. I miss them so much ;;) Although I always see Patricia around because we share the same building and her classroom is just across my locker. But we rarely chat because we have to rush to our classrooms. Anyway, I had a quiz in Literature before dismissal. I felt that my phone was ringing but I had to ignore it. After the quiz, I checked my phone " 3 missed calls -- Bernadine ".. I wasn't able to register to the Unlimited text service so I spared one peso for B. I asked her " Why? I'm not unli " I got another call from Bernadine and she asked me to go to Mang Inasal in Dapitan street. I dumped my stuff inside my locker and dashed out of the school.




I entered Mang Inasal and saw Patricia and Bernadine, OH YAY !! Then I made them taste my favorite drink, Zen Tea in P.Noval street then visited Sarah in Beato building \:D/ Took a few pictures with Sarah's phone and then went home.




It was quite weird, we had an encounter with a kid in the overpass.. Hahaha ! Very epic yet I don't want to sound to offensive so I'd rather keep that to myself ;;) Either way, you can ask me else where about the story. Hahaha ! :D




Hello people, my Formspring is dying @-) Huhuhuh. Ask me anything, anytime. I'll try my best to answer everything right away !
back to top.