Profile.

Call me Frederica, Ica, Chichi or whatevas.
18 years young, Filipina.
A Sophomore Communication Arts student from UST.
Just a normal girl who loves going out and partying.
Stars, Purple and Hello Kitty makes her happy.
Is a dancer.
An infamous ice skater
I love to play dress up


Particulars.
Welcome to http://chaoticwonderland.blogspot.com
No spamming & copying !
No removing of credits as well !
Hate me ? Click Here .

Owner:
Frederica
Opened:
May 30 2007
Site name:
Chaotic Rainbow-y wonderland
Inspiration:
Random Awesomeness
Viewers:
visitors since 012109.
Current Stalkers:
 Online Users
Ask.
Follow.
multiply//lookbook//formspring// twitter//facebook//tumblr
Email Me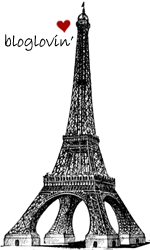 Links.
Rewind.
Credits.
Don't remove the credits. Thanks! :D
Information.
Hey peeps. You are very welcome to look around if you like, but please don't take anything without my permission. Strictly no spammers and rippers here! Enjoy your stay while looking around! :D
I got that Magic in me :>

I'm catching up with Gossip Girl lately and I must say... I need to catch up on the 3rd season really soon ! Aaaargh. ( I would like to give credit to Tumblr for the photo of Blair and Chuck, so gorgeous ! )




Anyway, I'm doing my report on Israel tomorrow and I hope I would do good :| Baah. I'm trying to research about basic facts on Israel that I could add to my report tomorrow. And ofcourse, I have a plan B if else fails. I'm so darn scared of what will happen tomorrow.. Gah @-) But, I shall think positive. EVERYTHING WILL TURN OUT WELL :)




Sometimes I just feel too sickly.. Well, the constant change of weather triggers such incident but it's quite unusual and I feel uncomfortable in a way or another. But I can't afford to miss a day of school.. It's hard to cram, you know. Ugh.




Anyway, I went home at around 4 30 and found my sister watching Glee by the family room. I don't like Glee, to be honest. I find it extremely pointless, but the songs are nice. Bah. @-) Call me names, but I really don't like Glee. Ahaha !




Okay I'm out. Peace !
back to top.