Profile.

Call me Frederica, Ica, Chichi or whatevas.
18 years young, Filipina.
A Sophomore Communication Arts student from UST.
Just a normal girl who loves going out and partying.
Stars, Purple and Hello Kitty makes her happy.
Is a dancer.
An infamous ice skater
I love to play dress up


Particulars.
Welcome to http://chaoticwonderland.blogspot.com
No spamming & copying !
No removing of credits as well !
Hate me ? Click Here .

Owner:
Frederica
Opened:
May 30 2007
Site name:
Chaotic Rainbow-y wonderland
Inspiration:
Random Awesomeness
Viewers:
visitors since 012109.
Current Stalkers:
 Online Users
Ask.
Follow.
multiply//lookbook//formspring// twitter//facebook//tumblr
Email Me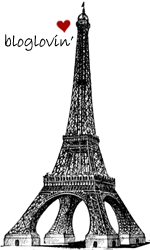 Links.
Rewind.
Credits.
Don't remove the credits. Thanks! :D
Information.
Hey peeps. You are very welcome to look around if you like, but please don't take anything without my permission. Strictly no spammers and rippers here! Enjoy your stay while looking around! :D
The Last Song.. A review? :)



I have seen this movie on its premiere. I got tickets from TotalGirl then I went to watch with Mico. Uhm, looking at the poster.. I thought it was another love story. But I was wrong. It tackles about family, love and rebellion.




Personally, I liked the movie. The one who pla

yed the dad and the brother did really well.. Although I think Miley and Liam.. Uhm.. They did OKAY. Just OKAY...




Now, I wasn't given the chance to read the book before watching the movie. Hence, I have no basis on comparison.. The movie made me cry like legit! The story was touching and really heartfelt.




I would've released tears like a faucet if Mico didn't talk to me the whole movie. HAHAHA! No, I'm not blaming her. I just don't want her to see me cry. =)) :-j Lame, lame, lame excuse.




Nicholas Sparks make the best novels ever. EVER!! I love The Notebook so much and I did cry like LEGIT. I have yet to see Dear John, though (Hello Torrentz!!).




This movie didn't disappoint me, except for Miley and Liam's acting. HAHAHAHA! =))




I don't want to be a spoiler. So, I won't be elaborating.. See it for yourself and tell me about it ;)



back to top.