Profile.

Call me Frederica, Ica, Chichi or whatevas.
18 years young, Filipina.
A Sophomore Communication Arts student from UST.
Just a normal girl who loves going out and partying.
Stars, Purple and Hello Kitty makes her happy.
Is a dancer.
An infamous ice skater
I love to play dress up


Particulars.
Welcome to http://chaoticwonderland.blogspot.com
No spamming & copying !
No removing of credits as well !
Hate me ? Click Here .

Owner:
Frederica
Opened:
May 30 2007
Site name:
Chaotic Rainbow-y wonderland
Inspiration:
Random Awesomeness
Viewers:
visitors since 012109.
Current Stalkers:
 Online Users
Ask.
Follow.
multiply//lookbook//formspring// twitter//facebook//tumblr
Email Me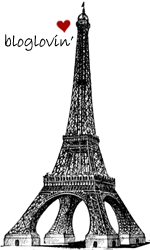 Links.
Rewind.
Credits.
Don't remove the credits. Thanks! :D
Information.
Hey peeps. You are very welcome to look around if you like, but please don't take anything without my permission. Strictly no spammers and rippers here! Enjoy your stay while looking around! :D
My hot choco in the morning :)
One thing that I love about breakfast is drinking hot chocolate. :) Well, kinda random. Hahaha!




Anyway, the season finale of American Idol just ended a few minutes back. I actually got up late.. Hahaha! But anyway, the tension in my place started when Ryan Seacrest gathered the who finalists, Lee DeWyze and Crystal Bowersox. My whole household is for Crystal.. She's a really deserving woman and she literally kicked Lee's ass for the past week. But I guess Lee has enough charm to woo the Americans.. So he won.




credits to Google for this photo. Rock on, Google! \m/




Anyway, I am still waiting for Candy correspondents results. I attended the April 28 go-see and I have been waiting for results ever since. I am really ecstatic considering I showed my thickest face to the panel and I did crazy stuff just to impress them. Hahaha! But I guess if I don't make it, I had a lot of fun and made a lot of friends. :) And better yet, I'll be waiting for more go-sees for me to apply to :)




And oh! Over the summer, I had my room renovated.. FINALLY. But its not yet done. :( Sadly, my mom got so busy to contact the carpenters and shizz. So I'm dealing with my 75% done room. It looks nice though.. We still have to buy a new AC unit, A new tv and all that stuff. Pfft.




..And what great way to start the day? Listen to lound music. \m/ I am currently listening some Cobra Starship.. I love Gabe Saporta like legit. \m/ HAHAHAHA!♥




Okay. That was just random.




I CAN'T WAIT FOR JUSTIN BIEBER TO VISIT MNL!! I honestly love this cuuute boy. :"> He's my summer loooove ♥!




credits go to WeHeartIt! ♥




I actually told my mom I'll marry him :)) So, I will marry him... :D:D:D




Okay, enough. HAHAHAHAHA! This blog post is really random. =P




Have a good day ahead. xx
back to top.