Profile.

Call me Frederica, Ica, Chichi or whatevas.
18 years young, Filipina.
A Sophomore Communication Arts student from UST.
Just a normal girl who loves going out and partying.
Stars, Purple and Hello Kitty makes her happy.
Is a dancer.
An infamous ice skater
I love to play dress up


Particulars.
Welcome to http://chaoticwonderland.blogspot.com
No spamming & copying !
No removing of credits as well !
Hate me ? Click Here .

Owner:
Frederica
Opened:
May 30 2007
Site name:
Chaotic Rainbow-y wonderland
Inspiration:
Random Awesomeness
Viewers:
visitors since 012109.
Current Stalkers:
 Online Users
Ask.
Follow.
multiply//lookbook//formspring// twitter//facebook//tumblr
Email Me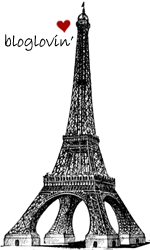 Links.
Rewind.
Credits.
Don't remove the credits. Thanks! :D
Information.
Hey peeps. You are very welcome to look around if you like, but please don't take anything without my permission. Strictly no spammers and rippers here! Enjoy your stay while looking around! :D
My September.

Look at the photos above :> Hahaha! =)) Really nice right? And yes, this month.. I`ll be getting them. HAHAHAHA! >:) I really love the month of September ;) The best! :"> Every year, my Septembers are the best. Ofcourse December and February are good too. But unlike September, the whole month rocks! :D Maybe I should elaborate ..

I get a lot of money during September. Hahaha! Love it :D And this September, I`m getting everything I want =P First up, DCs :-bd I`m getting it within September :) Oh yeah :-bd I really love shoes. I`m addicted @-) I always wanted a pair of these gorgeous expensive shoes and now they`ll cradle my feet O:) HEAVEN! :> Next would be a shopping spree on Saturday :) I`ll buy a Maldita top and will go to Greenhills to buy shorts and yaddah yaddah :-bd And ofcourse, THE PHONE :D Lol. Greenhills =))

Now, less with the material things now. I was reading a Christian Magazine in class a while ago. I stumbled on an article about Core Gifts. So, what are core gifts? These are gifts that we have to nurture.. and discover. =P I could elaborate it because I was even able to make an essay about it during Christian Living class. It`s like Manny Pacquiao`s very very powerful punch. It`s unique, in someway :D Anyways, my core gift is truly dancing. You know why? WE WILL COMPETE FOR CRISSA JEANS THIS YEAR! Oh yay! =)) Our training would start next Thursday and our Eliminations will be on October first :-bd I`ll post details next time :D

Will watch Jabbawockeez on September 4th! \:D/ And will have a Cheese burger eating contest with one of my former crushes on the same day :)=)) HAHAHA! :>

So yeah, I find September very very very interesting :D Love it =))

back to top.