Profile.

Call me Frederica, Ica, Chichi or whatevas.
18 years young, Filipina.
A Sophomore Communication Arts student from UST.
Just a normal girl who loves going out and partying.
Stars, Purple and Hello Kitty makes her happy.
Is a dancer.
An infamous ice skater
I love to play dress up


Particulars.
Welcome to http://chaoticwonderland.blogspot.com
No spamming & copying !
No removing of credits as well !
Hate me ? Click Here .

Owner:
Frederica
Opened:
May 30 2007
Site name:
Chaotic Rainbow-y wonderland
Inspiration:
Random Awesomeness
Viewers:
visitors since 012109.
Current Stalkers:
 Online Users
Ask.
Follow.
multiply//lookbook//formspring// twitter//facebook//tumblr
Email Me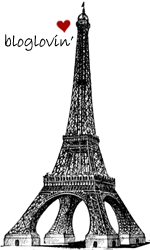 Links.
Rewind.
Credits.
Don't remove the credits. Thanks! :D
Information.
Hey peeps. You are very welcome to look around if you like, but please don't take anything without my permission. Strictly no spammers and rippers here! Enjoy your stay while looking around! :D
Finally.
I have a new layout but I haven`t updated yet for quite sometime. I`m sorry friends! :( I`ve been very busy lately but I still find time for updating.. a bit =P So atleast today I have squeezed time for update :-bd Yehey! :> Hoho. :) I just hope I get attention with this. @-) Hahaha. Attention seeker much :P

NCAE a while ago. I finished an hour and 30 minutes before the time. :-bd I slept for 45 minutes until Mico waked me up just to tell me that I have to write my name on the scratch paper too. 8-| After which, I tried to sleep again but I can`t anymore :(

I`m so happy about my phone right now. I`m starting to appreciate my Motorola V8 because of the free internet :-bd Hahaha! =)) Really nice :> I`ve been online 24/7 because of it @-) Hyper much :> I just have no life. :|=)) But any, people following me on Twitter is updated on what`s up with me :D Actually, I update every little thing I do everyday so you should follow me to be update or if you just wanna chat :) Though, I don`t let strangers follow me so if you would like not to be rejected, leave a message on my chatbox with your Twitter ID :>

Candy fair! Drawing near now :) September 26 on Mega Tent :D :-bd Let me know if you`re coming so we could like, meet up :) Aryt? :D Ofcourse I`m there to support my Bestfriend :D Hahaha! =)) And my tall man :">

Sorry I`m being to random. I don`t have a specific topic. :) I want to share a loooooot of things that`s been happening to me lately 8-> For sure tomorrow I`ll blabber about our dance test tomorrow for MAD :( OH MY GOLLY GOLLY GOSH. :| I`m actually very very very anxious about it. :| GAHH. :|

That`s about it :> Kaaaye bye :-h

back to top.