Profile.

Call me Frederica, Ica, Chichi or whatevas.
18 years young, Filipina.
A Sophomore Communication Arts student from UST.
Just a normal girl who loves going out and partying.
Stars, Purple and Hello Kitty makes her happy.
Is a dancer.
An infamous ice skater
I love to play dress up


Particulars.
Welcome to http://chaoticwonderland.blogspot.com
No spamming & copying !
No removing of credits as well !
Hate me ? Click Here .

Owner:
Frederica
Opened:
May 30 2007
Site name:
Chaotic Rainbow-y wonderland
Inspiration:
Random Awesomeness
Viewers:
visitors since 012109.
Current Stalkers:
 Online Users
Ask.
Follow.
multiply//lookbook//formspring// twitter//facebook//tumblr
Email Me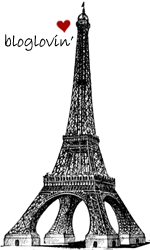 Links.
Rewind.
Credits.
Don't remove the credits. Thanks! :D
Information.
Hey peeps. You are very welcome to look around if you like, but please don't take anything without my permission. Strictly no spammers and rippers here! Enjoy your stay while looking around! :D
DJ AM and random stuff.
I will be having Chicken dogs for breakfast in a few. But I decided to blog first because I have to make it up to my regular readers.. I think? Haha! I find my life boring so why would people bother :D Hahaha. Nuff drama @-)

Anyways, look what I found on Bestfriend`s Facebook! :D
As much as I wanted to stay away from these boys, I couldn`t. :( I miss them so much! Especially Sampaloc, Bestfriend and

Pareng Tangkad

. Too bad Enchy couldn`t come. I think he`s sick but I hope to see him again soon :D I miss bonding with these boys. I mean, sure they maybe stars but there`s more to that. We have built a bond during the span of time we all were together during the summer :D So, obviously I might come and support them. :> Hahaha! =))

Moreover, I found myself waking up with three different songs as my alarm tone. Then I realized, yeah.. I have 3 cellphones. :O Hahaha! =)) I was supposed to buy the phone that I wanted today but mommy left early for her medical job interview yadda yadda. Whatever that is. :P So I might go on Monday or on whatever day. =P

I`m too random. I can feel. I just say that whatever that pops into my mind :D Hahaha!

My camera doesn`t have hope anymore. I can`t have it fixed :( It would cost me 21,000 php or more :( ASDFGHJK! I love that camera so much. :( But I guess I have to buy a new one :( WAAAH. No way. :(

I stumbled on Perez Hilton`s site just a few minutes ago. I found out that Dj Am is now desceased :( He was engaged with Nicole Richie. WAS. And he apparently and miraculously escaped a fatal plane crash. He was said to die because of drug overdose because of the drug paraphernalia that was found in his apartment in New York city. To add to that, he was said to be suffering from depression these past few days. :(

That`s just sad but that`s how the way life goes. :( Rest in peace Dj Am. :( I will miss your twitter updates :(


back to top.