Profile.

Call me Frederica, Ica, Chichi or whatevas.
18 years young, Filipina.
A Sophomore Communication Arts student from UST.
Just a normal girl who loves going out and partying.
Stars, Purple and Hello Kitty makes her happy.
Is a dancer.
An infamous ice skater
I love to play dress up


Particulars.
Welcome to http://chaoticwonderland.blogspot.com
No spamming & copying !
No removing of credits as well !
Hate me ? Click Here .

Owner:
Frederica
Opened:
May 30 2007
Site name:
Chaotic Rainbow-y wonderland
Inspiration:
Random Awesomeness
Viewers:
visitors since 012109.
Current Stalkers:
 Online Users
Ask.
Follow.
multiply//lookbook//formspring// twitter//facebook//tumblr
Email Me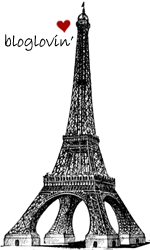 Links.
Rewind.
Credits.
Don't remove the credits. Thanks! :D
Information.
Hey peeps. You are very welcome to look around if you like, but please don't take anything without my permission. Strictly no spammers and rippers here! Enjoy your stay while looking around! :D
LETTER ETS :D
About the title, uhhh. :) We had our Stanford Test a while ago and it was hella boring. To add to that, our proctor was a bit.. UH. Let me tell you, he like pronounces H as ETS. There`s this part where in you have to listen to the story being read by the proctor and we we`re like, WHAAAAT?! So we expect that we would fail the Listening skills part. :| Thanks.. YOU DUDE. :|=))

That was just mean. But yeah, It was quite.. UGH. :| We dislike him anyway. There`s this part where he could not stop talking! We could not focus on what we were reading. :| OH MAN.

Moving on, College for me is drawing neaar. @-) I`m quite stressed. I asked my mom to get my Ateneo, De La Salle, Miriam and St.Scholastica forms :P I got the UST form myself :) I`m such a nice child :"> Hahaha! =)) I didn`t take review classes. But I`m not pressured. \:D/ That`s cool but yeah, let`s hope for the best, ayt? :-bd

AHHHHH. I don`t want to leave high school yet. This is pretty OA but yeah, I would miss high school.. BIGTIME. :(

Hayden Kho was at our school last Saturday :"> He`s hot okay =)) Hahahaha. I guess I should stop. :)) Hahaha! :P

I`m craving for Mcdo`s Twister Fries and Coke Float combo. I mean, that`s my favorite combo since 6th grade! :D Good thing they have them back. WEEEE \:D/ Happiness fill my heart since then. :> I hope they don`t pull those curly fries out again and I would wait for 5 years or so for them to be back. :( :))

I`m being too random. :)))))) I`ll be random some other day :) I`m kinda busy these past few weeks. :( Toxic. :| I need Hiatus! =))

Ciao. ;)

back to top.