Profile.

Call me Frederica, Ica, Chichi or whatevas.
18 years young, Filipina.
A Sophomore Communication Arts student from UST.
Just a normal girl who loves going out and partying.
Stars, Purple and Hello Kitty makes her happy.
Is a dancer.
An infamous ice skater
I love to play dress up


Particulars.
Welcome to http://chaoticwonderland.blogspot.com
No spamming & copying !
No removing of credits as well !
Hate me ? Click Here .

Owner:
Frederica
Opened:
May 30 2007
Site name:
Chaotic Rainbow-y wonderland
Inspiration:
Random Awesomeness
Viewers:
visitors since 012109.
Current Stalkers:
 Online Users
Ask.
Follow.
multiply//lookbook//formspring// twitter//facebook//tumblr
Email Me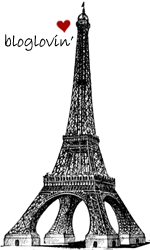 Links.
Rewind.
Credits.
Don't remove the credits. Thanks! :D
Information.
Hey peeps. You are very welcome to look around if you like, but please don't take anything without my permission. Strictly no spammers and rippers here! Enjoy your stay while looking around! :D
HOTDOG =))
So I`m still stuck on pondering if I should go to school tomorrow or fly off to UST to pass my form (to avoid a pool of people) =P Should I.. Should I? :| We have our CAT duty tomorrow and 3 experiments for Physics. :| So.. I`m stuck. I`ll think about it later. :P

My iho friends are so unlucky. =)) Ateneo and Xavier has classes on SONA =)) Jan is complaining :)) Please, Start reading from the bottom part. =P
There`s more to that =)) I was too bored to copy them all. ;)) Hello Jan. :-h Hahaha! =)) Poor Xavier kids =P I`m waiting for Ateneans to react :) Oh well. :P

It`s kinda late and I would come to school. :-bd Hahaha. :)) I`m a good person. PERFECT ATTENDANCE! :P

Oh, I got an audience for English class. =D> Everyone clapped for me! Yay. :D I guess English is really my forte :-bd But as for my Physics, I had a mishap. :( Our vice president thought that my mom is being called by my Physics teacher. Good thing! She admitted her mistake that she called for me instead of my other classmate, Bernadine. :) I was acting all crazy shouting like "How the hell could I get a delibiration letter from Mr.Sindayen?! That is so impossible!" I was ACTUALLY freaking out. :| But yeah, Mishap happens. Goodthing. WHEW. I had the thing off my chest when Patricia admitted her mistake :D

I`m currently listening to FREEZE :D I miss Trumpets :( I miss my co-playshoppers. :( I had the time of my life last summer. :| THE BEST! :( I can`t wait for next summer! =P See you SDT-C 09 :D Every cent that was spent for a 12 sessioned dance class was all worth it :D I made a lot of friends ;) I keep intouch with some of them through Facebook or through Cellphone ;D

I swear, my teeth hurts so bad! :( Wisdom, wisdom. =(( A tooth is being squished by two more teeth and it hurts really bad. =(( I can feel its root! =(( I couldn`t have it braced just yet. I have to wait for my wisdoms to come FULLY out. =(( WHAAAATEVER =(( I can still stand the pain but I`m like crying already. :( BV. :((

So yeah, I should be going to bed now. =P But I`ll eat apples first! :D=)) Ciao people :* >:D<


back to top.