Profile.

Call me Frederica, Ica, Chichi or whatevas.
18 years young, Filipina.
A Sophomore Communication Arts student from UST.
Just a normal girl who loves going out and partying.
Stars, Purple and Hello Kitty makes her happy.
Is a dancer.
An infamous ice skater
I love to play dress up


Particulars.
Welcome to http://chaoticwonderland.blogspot.com
No spamming & copying !
No removing of credits as well !
Hate me ? Click Here .

Owner:
Frederica
Opened:
May 30 2007
Site name:
Chaotic Rainbow-y wonderland
Inspiration:
Random Awesomeness
Viewers:
visitors since 012109.
Current Stalkers:
 Online Users
Ask.
Follow.
multiply//lookbook//formspring// twitter//facebook//tumblr
Email Me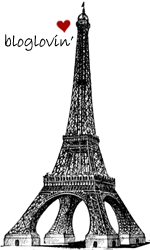 Links.
Rewind.
Credits.
Don't remove the credits. Thanks! :D
Information.
Hey peeps. You are very welcome to look around if you like, but please don't take anything without my permission. Strictly no spammers and rippers here! Enjoy your stay while looking around! :D
Boy you got a keeper but you didn`t know how to treat her.z
I so love Silly Boy ! :) It`s actually true about some, okay, most guys. :)) Hahaha! =P Sorry. But yeah, the song is da bomb ! :D I heared that the song is about Chris Brown. @-) The lyrics was.. Yeah. CBish ;;) Hahaha! :P

I`m so stressed :( We will be holding auditions for MAD (Marian Active Dancers) on Thursday. That would be veryyy streeeessful. :( Doughnut party is on thursday as well :P :> So yeah, MAD is accepting new members :) From 3rd to 4th year :> So if you like dancing, and you`re from St.Mary`s College QC, then try out :) You`ll have so much fun. :)

Buuuuutt!!!! The thing is, we won`t be joining Skechers anymore :( This is our heartache this year. We`ve been losing the contest for 2 years straight and our coach said, if we join this year and lose again.. We might lose respect. :( I hate to agree but I really think that Marians are competitive and proud in campus. But we get small and scared during interschool competitions :( It`s a bit bitter and yet sober.. But yeah, I want to disagree but I can`t hide the fact that it is oh so true :( But I really wish that we would compete this year for Skechers. :( It`s one of the biggest event for us dancers and every one would work hard for the title of CHAMPION. :|

I wish Mrs.Ng would change her mind and let us join ! :D :)) Woohoo! :> And the sisters should support us as well as the other students :D

back to top.