Profile.

Call me Frederica, Ica, Chichi or whatevas.
18 years young, Filipina.
A Sophomore Communication Arts student from UST.
Just a normal girl who loves going out and partying.
Stars, Purple and Hello Kitty makes her happy.
Is a dancer.
An infamous ice skater
I love to play dress up


Particulars.
Welcome to http://chaoticwonderland.blogspot.com
No spamming & copying !
No removing of credits as well !
Hate me ? Click Here .

Owner:
Frederica
Opened:
May 30 2007
Site name:
Chaotic Rainbow-y wonderland
Inspiration:
Random Awesomeness
Viewers:
visitors since 012109.
Current Stalkers:
 Online Users
Ask.
Follow.
multiply//lookbook//formspring// twitter//facebook//tumblr
Email Me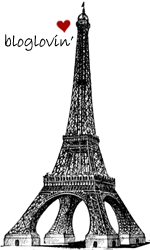 Links.
Rewind.
Credits.
Don't remove the credits. Thanks! :D
Information.
Hey peeps. You are very welcome to look around if you like, but please don't take anything without my permission. Strictly no spammers and rippers here! Enjoy your stay while looking around! :D
Serious blogging.
I had to post another blog post. :) I think that it wouldn`t be appropriate to conjoin it with the one I posted earlier. So.. I`m going to speak out. This blog post should be serious, But that would be too boring so I would let the words come out naturally. :)

First, The Con-Ass issue here in the Philippines. Who agrees with this one, doesn`t care about anyone. =P The fact of the matter is that the administration have to change ASAP. The Arroyo administration isn`t working out well for the Filipino people. I think that she doesn`t care about anyone, but herself. Aye? She wants to extend her term. Even everyone doesn`t want her to do so. If I am Mrs. Arroyo, I would not continue this Con-Ass thing. If the Filipino people doesn`t want this thing to happen, Then the President SHOULD follow. I believe that Presidents should be there to listen to the people inside their juris diction and probably to have arrangements and/or compromise with the Filipino people. Where in now, I can see that the people and the President aren`t agreeing on one thing. If so, Mrs.Arroyo shouldn`t push through this plan.

Second, A(H1N1) case. This is very very very scary. :| I`m quite scared about this. Especially about the case at La Salle. Considering I have a lot of friends there and I`m a bit cautious. =)) Peace friends :D I love you and all.

Last, The Hayden Kho scandals. I`m young and aware. =P To start off, I don`t think that this thing shouldn`t be talked about for too long. Kids get sexual education from the wrong source. There are a lot of scandals present but why is this one being talked about for weeks and weeks? I actually know why. The people who are surronding the people involved are making the matter worse. They can`t control their mouths. :| Irritating.

Okay I do this seldomly. =P I think people don`t care what I think. But hey, you`re in my site so you better deal with it. :) Thankyou for wasting your time reading on though. :D I appreciate your time. :> So top it all off, comment up. :D Yaay! =))

back to top.