Profile.

Call me Frederica, Ica, Chichi or whatevas.
18 years young, Filipina.
A Sophomore Communication Arts student from UST.
Just a normal girl who loves going out and partying.
Stars, Purple and Hello Kitty makes her happy.
Is a dancer.
An infamous ice skater
I love to play dress up


Particulars.
Welcome to http://chaoticwonderland.blogspot.com
No spamming & copying !
No removing of credits as well !
Hate me ? Click Here .

Owner:
Frederica
Opened:
May 30 2007
Site name:
Chaotic Rainbow-y wonderland
Inspiration:
Random Awesomeness
Viewers:
visitors since 012109.
Current Stalkers:
 Online Users
Ask.
Follow.
multiply//lookbook//formspring// twitter//facebook//tumblr
Email Me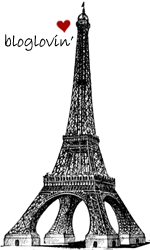 Links.
Rewind.
Credits.
Don't remove the credits. Thanks! :D
Information.
Hey peeps. You are very welcome to look around if you like, but please don't take anything without my permission. Strictly no spammers and rippers here! Enjoy your stay while looking around! :D
Ohmygad.
Okay with the title. I have nothing in mind for a good and catchy title. :) So I guess you just have to deal with it. :>

I can`t understand why people chase people when they get lost or when they try to get out of their lives. Messy. :( I guess you don`t get it. But yeah, try to understand. :| The situation is as confusing as the statement. I dunno. It`s quite awkward and confusing. Though, I`ll deal with it anyway. :|

Somehow, my body feels abused and tired lately. I only get a few hours of sleep for two weeks now. Thinking of things that I can`t understand. Seriously, I don`t even have a clue on what I`m thinking for the past few days. It`s quite absurd. I try to sleep but no matter how hard I pursue, no, I still find myself staring on the ceiling. :(

I must admit. I have a heavy feeling. School work and the other personal things. I haven`t experienced this much stress since forever. :( But maybe this is part of growing up. :> Mayyybee? :) I don`t like the feeling, but I can cope up with it for sure. :) I know I can do it. I know I can surpass these. :) God has been giving me problems because he knows that I`m strong. :-bd Yay! :>

But still.. I`m trying my very best to know the root of this and like, do something about it. :)

Okay. When I was young, I was very dependent. Maybe this is a wake up call that I should grow up and like, mature. :) Well, If it is.. ThankYou Lord. :> I`m trying my very best to become independent and mature. :) I had enough of the Child-like acts anyway. But still, it`s fun to act Childish, but not to act Child-like. :P I still wont give up the little girl in me. But in some aspects, I have to grow up. :D

ThankYou God. And thankyou to everyone who helped me out to mature and seek the independent me. :) I love you guys. Forever. >:D<

back to top.