Profile.

Call me Frederica, Ica, Chichi or whatevas.
18 years young, Filipina.
A Sophomore Communication Arts student from UST.
Just a normal girl who loves going out and partying.
Stars, Purple and Hello Kitty makes her happy.
Is a dancer.
An infamous ice skater
I love to play dress up


Particulars.
Welcome to http://chaoticwonderland.blogspot.com
No spamming & copying !
No removing of credits as well !
Hate me ? Click Here .

Owner:
Frederica
Opened:
May 30 2007
Site name:
Chaotic Rainbow-y wonderland
Inspiration:
Random Awesomeness
Viewers:
visitors since 012109.
Current Stalkers:
 Online Users
Ask.
Follow.
multiply//lookbook//formspring// twitter//facebook//tumblr
Email Me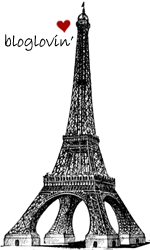 Links.
Rewind.
Credits.
Don't remove the credits. Thanks! :D
Information.
Hey peeps. You are very welcome to look around if you like, but please don't take anything without my permission. Strictly no spammers and rippers here! Enjoy your stay while looking around! :D
The Man in the Mirror
I know that everyone was sad about the news that Jacko died. :| Even I was very very very very shocked and sad. :( I was like "Omg why? Why now?". No exaggerations. :| I mean, in a few weeks or so, he`ll be touring the world. :( I was excited to see him in Manila. Everyone is. But yeah, we really can`t tell when our time is up. We just have to be always ready for it. :|

So anyway, I was watching MYX early in the morning. There`s this tribute for MJ for like 24 hours. They`ll play his songs and give trivias about the Late Michael Jackson. So okay. I was singing along. I was even dancing while my yaya was cleaning up. Then there`s this trivia given about him. Jacko had a glamorous yet sad life. At night, he walks alone to look for someone to talk to but ends up going home even more sad. Proves the elder people right. Money, fame and fortune isn`t everything. Rich people get sad too. Well, as for Jacko`s situation, he`s sadder than sad. He did experience a wonderful and colorful childhood. :| And I guess that`s just the saddest thing on earth. :(

Honestly, thinking about it just made me a bit sober. Even until now, a few tears start to form in my eyes. The thought that he`s gone too soon.. And the fact that he`s such a lonely man. :( But yeah, he`s now in a better place. Better than his own Neverland :) May he rest in peace :* :> Much love from me. :>

Okay so I`m making my own rendition of Andi Manzano`s Beautiful Ride :) I wanted to win the Macbook so bad. :( Hahaha! I`m not much of a singer but I might as well try. I wont lose anything in trying. But I MIGHT get a Macbook if I do try. Hahaha! Macbook and 30,000 php is like.. WHOAH! :D So yeah, I`ll try my luck. :> Cross fingers. I hope that I have a few singing skills courtesy of my dad :)) Hahaha! :D Oh yeah, I believe my dad made an album with Star Records :) I just don`t know when it will be out but i`ll keep you guys posted :D So there :) Hahahaha! Loves mucho :*

Oh hey, rate my blog ! :D Please do. Let me know. :) I`ll rate you back :* And so that I can thank you properly :) :> Yay! :D Link is on the right part of this page :) You wouldn`t miss it :>

I just got my July Candy ish today :) I`ll read it in a few :D Bestfriend Aj is there ! Hahaha. I miss that dude. :P But they`re currently not in the country so I`m looking forward on seeing them when they get home :) Guys, If you`re reading.. I MISS YOU! :D :P

So yeah Long blog? Not really :D Hahaha! :> Classes are back tomorrow. Thermoscanner! D: Hahaha :> I`ll tell you about it maybe tomorrow :D Woohoo! :D


back to top.