Profile.

Call me Frederica, Ica, Chichi or whatevas.
18 years young, Filipina.
A Sophomore Communication Arts student from UST.
Just a normal girl who loves going out and partying.
Stars, Purple and Hello Kitty makes her happy.
Is a dancer.
An infamous ice skater
I love to play dress up


Particulars.
Welcome to http://chaoticwonderland.blogspot.com
No spamming & copying !
No removing of credits as well !
Hate me ? Click Here .

Owner:
Frederica
Opened:
May 30 2007
Site name:
Chaotic Rainbow-y wonderland
Inspiration:
Random Awesomeness
Viewers:
visitors since 012109.
Current Stalkers:
 Online Users
Ask.
Follow.
multiply//lookbook//formspring// twitter//facebook//tumblr
Email Me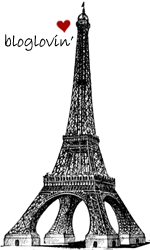 Links.
Rewind.
Credits.
Don't remove the credits. Thanks! :D
Information.
Hey peeps. You are very welcome to look around if you like, but please don't take anything without my permission. Strictly no spammers and rippers here! Enjoy your stay while looking around! :D
Unexplainable.
I did sacrifice for the Holy week. I didn`t go online for Good Friday and Black Saturday. Aww. I`m so kind. :) Lol. =))

ThankYou to those who visited me while I was away. :) I love you all. :)) Haha. Cheesy! :D

Anyways, workshops have started last Tuesday, April 7. :) It was quite fun although we were so quiet. @-) I`m expecting us to be noisy or whatevas next meeting. :P Goodluck! :D

I`m having an unbearable feeling. :| I don`t know. It`s so hard to contain myself when you`re having a ton of things to think about. :(

First thing, I miss a lot of stuff/people/events and such. :| I miss the times I glide on ice and feel very happy. I consider ice my second home when I was still skating. And I really wish I could go back but I`m too confused on what to do. :(( I know they would allow me to go skate again but it will just break my heart if I cannot compete internationally because my dad doesn`t want me to. :( So that, signaled me to forget skating and move on. But I dropped by Megamall right after my workshops at Podium. It was so sad to see new faces doing good because I was one too. And those old ones who are very eyepopping-ly good at it. :( I`m currently watching Blades Of Glory. I love the movie so much but it makes me want to throw myself into the rink again. :((

I miss some on my old friends. :( I don`t really have the habbit of forgetting friends but it`s just so sad that some does. :(

Events in my life that made me very happy and as for now, makes me cry when I take a look at the photographs. :(

Raaawr, such sobers. :( But hey, I`m trying to start over again. I`m trying my very best to get over the skating thing and go on with the others. :D Trying to make new friends but I will never replace the old ones. Who knows, they might come back. :-" And move on with new events in my life. =))

DRAAAAMA! Sorry. :>

back to top.