Profile.

Call me Frederica, Ica, Chichi or whatevas.
18 years young, Filipina.
A Sophomore Communication Arts student from UST.
Just a normal girl who loves going out and partying.
Stars, Purple and Hello Kitty makes her happy.
Is a dancer.
An infamous ice skater
I love to play dress up


Particulars.
Welcome to http://chaoticwonderland.blogspot.com
No spamming & copying !
No removing of credits as well !
Hate me ? Click Here .

Owner:
Frederica
Opened:
May 30 2007
Site name:
Chaotic Rainbow-y wonderland
Inspiration:
Random Awesomeness
Viewers:
visitors since 012109.
Current Stalkers:
 Online Users
Ask.
Follow.
multiply//lookbook//formspring// twitter//facebook//tumblr
Email Me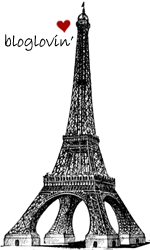 Links.
Rewind.
Credits.
Don't remove the credits. Thanks! :D
Information.
Hey peeps. You are very welcome to look around if you like, but please don't take anything without my permission. Strictly no spammers and rippers here! Enjoy your stay while looking around! :D
Ice ice baby. Dugudungdungdung dugudungdung. :))
Likee Chiyeaaa. ;)) I`m watching Blades of Glory right nanana. :D Aww. How I miss the ice. @-) I miss ice skating. (Coaaach Benny! Convince me to go back! Please! Hahaha.) Woord. :P

I just had my nails painted. :D I`m gay, thankyou. =)) Kiddin`. They look oh-so-happy. Bouncin` right! :D I have colds. :|:))

Rawr with the nails, right? :) Sorry, Gay. :)) Hahahahah. I love the colors. :>

I`m so bored. I always sleep during the afternoons after lunch until 6pm. Hahaha. Summer`s totally a bummer. @-) Can`t wait for out of town trips. BORAA! :D Oh oh. :D

And yes, I go out once in a while to break the summer boredom. I`ll go to Alabang tomorrow to see Samuel again. :-jj And the rest. :P I miss the Giggirls! As well as the male version. Hoho. ;)) See you all tomorrow.

I was reading the dictionary a while ago. I dunno what popped into my mind and I just flapped the dictionary open and started reading. :D I learned a few words though, and lingos.=)) I wanna buy a GayLingo dictionary. Isn`t that cool? :))=)) Yeaa, funneh! ;D

I`m downloading 27 Dresses. What can you guys say about the movie? And suggest more chick flicks, please? :) I haven`t been a movie buff for a long time now. I`m late. Oh no! =))

I really can`t think straight on what to buy.. A new pair of Dunks or a Bag. @-) I have to make my mind up! :| Geez, It`s hard to choose like WHOAH. :| Help? :O

Enjoy summer, dears. :*

back to top.