Profile.

Call me Frederica, Ica, Chichi or whatevas.
18 years young, Filipina.
A Sophomore Communication Arts student from UST.
Just a normal girl who loves going out and partying.
Stars, Purple and Hello Kitty makes her happy.
Is a dancer.
An infamous ice skater
I love to play dress up


Particulars.
Welcome to http://chaoticwonderland.blogspot.com
No spamming & copying !
No removing of credits as well !
Hate me ? Click Here .

Owner:
Frederica
Opened:
May 30 2007
Site name:
Chaotic Rainbow-y wonderland
Inspiration:
Random Awesomeness
Viewers:
visitors since 012109.
Current Stalkers:
 Online Users
Ask.
Follow.
multiply//lookbook//formspring// twitter//facebook//tumblr
Email Me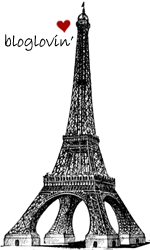 Links.
Rewind.
Credits.
Don't remove the credits. Thanks! :D
Information.
Hey peeps. You are very welcome to look around if you like, but please don't take anything without my permission. Strictly no spammers and rippers here! Enjoy your stay while looking around! :D
Blaah. @-)
I smell spaghetti sauce. Yum! :") It`s my brother`s birthday today. :> Happy Birthday Brudah! :D It`s his 8th birthday. @-) Oh yay! :D He`s getting older and old

er. :P Our unico iho isn`t a baby anymore. But he`s very small. =)) And baby-ish. The heck. :D



Lol. Gay photo.Ahaha! :))) Kthanksbye. :-jj


I was with the GiggerBoys 2 days ago. Again. =)) Fuun! :D I had to ride a bus. :| They appreciated it though, I hope? :D Blaaah. And yes, I missed Aj so much. =)) I missed him so much that I ended up teasing. =)) Hahahaha.


Aj: Sorry, Pawis ako (Sorry, I`m sweaty.)
Me: Ay, Lagi naman e! Sana na ko! (As always! I`m used to it!)
Aj: Okay fine, Lagi na akong pawis. (Okay fine, I`m always sweaty.)

Hahaha! Don`t worry Aj, I still love you and all. @-) I love your shoes, man. I digg it. I`ll be asking you where you bought them on the 17th. :D I`ll be seeing them again. :D

Okay, 2nd photo with Aj. @-) I feel so dark when I`m with him. I dunno! I`m not dark! And I always look stupid. :|:|

I don`t really like my face there. :))))))))))))))))))) Aj. :|:| Hahahaha! =)) @-) I look dark and stupid. :| Burrrn.

I should`ve changed my layout today. But I`m too bored to back up codes so.. :|=)) Blaaah. :P Hahaha. :D

I`m currently watching 27 dresses. Really! It`s fantabulous! :DD Try watching it. :) Though I`m not yet done but I love the movie. :>

I wanna watch ASAP again. Aj please. :)) Hahahah. =)) Hi Aj. :-h BABYYYYYYYYYY! :D

`Nuff. :P


back to top.