Profile.

Call me Frederica, Ica, Chichi or whatevas.
18 years young, Filipina.
A Sophomore Communication Arts student from UST.
Just a normal girl who loves going out and partying.
Stars, Purple and Hello Kitty makes her happy.
Is a dancer.
An infamous ice skater
I love to play dress up


Particulars.
Welcome to http://chaoticwonderland.blogspot.com
No spamming & copying !
No removing of credits as well !
Hate me ? Click Here .

Owner:
Frederica
Opened:
May 30 2007
Site name:
Chaotic Rainbow-y wonderland
Inspiration:
Random Awesomeness
Viewers:
visitors since 012109.
Current Stalkers:
 Online Users
Ask.
Follow.
multiply//lookbook//formspring// twitter//facebook//tumblr
Email Me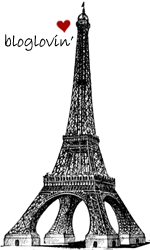 Links.
Rewind.
Credits.
Don't remove the credits. Thanks! :D
Information.
Hey peeps. You are very welcome to look around if you like, but please don't take anything without my permission. Strictly no spammers and rippers here! Enjoy your stay while looking around! :D
Stuck. :P
If you`ve been following me on Twitter, then you probably know about this. :P

First! :) I`ve been eye-ing for a Sony DSC-T2 camera all my life. :D But then it`s now faced out. :( Aww. There are some sellers on Multiply, Sulit and Ebay but they won`t reply! :| So I`m thinking if I would buy a new SB Nike Women Dunks. Then I pondered, Hey! I have a lot of shoes already! :| So since I`m a bag maniac, I was thinking of buying a nice bag. Really nice that it would hurt my parents pockets, BIGTIME! :)) Lol. The best of the best. I was pondering on buying Juicy Couture, Channel or Coach. :P No, I don`t buy fakes, Sorry. :P Or buying a PSP since my brother`s got confiscated. :P Lol. =)) And I don`t like Piano Black. I want Lilac Purple. :D

Now, Help me! @-) I have to decide! This was supposed to be a Happy Birthday Gift from my parents. And mind you, My birthday was last February 4th! :| Waaay baaaack last month. :|

Another thing I`m confused about. :| SUMMER WORKSHOPS! :| I wanted to take summer workshops somewhere reputable. (As my mom would say. That`s why she doesn`t want me to take a course on my friend`s workshop. She said it`s not reputable. :P) Suggest! :D My dad told me he was willing to spend as much as he can because talents cannot be stolen. So, The money would be worth it, According to him. :D I was thinking on taking workshops with Philippine All Stars or ACTS. :D Or maybe you guys know somewhere I could go other than those above. :> I`m open for suggestions, please. :D

Thanks. Have a great summer everyone! :)

back to top.