Profile.

Call me Frederica, Ica, Chichi or whatevas.
18 years young, Filipina.
A Sophomore Communication Arts student from UST.
Just a normal girl who loves going out and partying.
Stars, Purple and Hello Kitty makes her happy.
Is a dancer.
An infamous ice skater
I love to play dress up


Particulars.
Welcome to http://chaoticwonderland.blogspot.com
No spamming & copying !
No removing of credits as well !
Hate me ? Click Here .

Owner:
Frederica
Opened:
May 30 2007
Site name:
Chaotic Rainbow-y wonderland
Inspiration:
Random Awesomeness
Viewers:
visitors since 012109.
Current Stalkers:
 Online Users
Ask.
Follow.
multiply//lookbook//formspring// twitter//facebook//tumblr
Email Me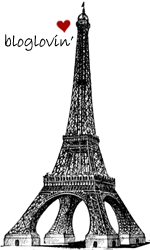 Links.
Rewind.
Credits.
Don't remove the credits. Thanks! :D
Information.
Hey peeps. You are very welcome to look around if you like, but please don't take anything without my permission. Strictly no spammers and rippers here! Enjoy your stay while looking around! :D
My Goals. :)
2009. :) Isn`t it cool that I reached this far? :] And yes, Because of this.. I`m starting to list down things I wanna do, I wanna have, And other "

I wanna

"s. Thanks to LISTOGRAPHY, I was given the chance to keep track of these things. :D I find it fun, really. :) Whenever I thought of

something, I just add it to my list and poof. Keep track of goals and things you`re planning to do or even buy. I started just March 3. I started jotting down my shopping list. Hoho. =)) And mind you, I have started checking them. And just a few minutes ago, I started jotting down m

y goals before I reach being a lady. ;;)

It`s really fun. ;) Try to keep track of your whatevas. :D I even keep track of my nonsense goals. :P

Some of the goals, I have already done. :D It felt great, really. Especially when we went to a SpEd school. :D

We took care of a child named Krisha. :) She`s very sweet and very quiet? Uhh. I forgot, They`re deaf. :| Yes, Deaf. Cannot talk, Cannot hear. Well maybe you`re thinking on how we got to communicate with them. :) We were taught SIGN LANGUAGE which really was fun. :]

We treated them like normal children. And they`re really fun to be with. Although we had to sacrifice a bit for them, It was all worth it. :)

We love the Batino Children! \:D/ Marian Active Dancers and Teatrillians would like to see ya`ll again really soon. :)



I really do hope we could go back there. :)




And hey, view my

Listography

and make yours too! :D
back to top.