Profile.

Call me Frederica, Ica, Chichi or whatevas.
18 years young, Filipina.
A Sophomore Communication Arts student from UST.
Just a normal girl who loves going out and partying.
Stars, Purple and Hello Kitty makes her happy.
Is a dancer.
An infamous ice skater
I love to play dress up


Particulars.
Welcome to http://chaoticwonderland.blogspot.com
No spamming & copying !
No removing of credits as well !
Hate me ? Click Here .

Owner:
Frederica
Opened:
May 30 2007
Site name:
Chaotic Rainbow-y wonderland
Inspiration:
Random Awesomeness
Viewers:
visitors since 012109.
Current Stalkers:
 Online Users
Ask.
Follow.
multiply//lookbook//formspring// twitter//facebook//tumblr
Email Me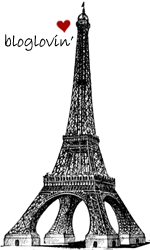 Links.
Rewind.
Credits.
Don't remove the credits. Thanks! :D
Information.
Hey peeps. You are very welcome to look around if you like, but please don't take anything without my permission. Strictly no spammers and rippers here! Enjoy your stay while looking around! :D
Just Dance. ;;)
I`m in love with Lady Gaga (Stefani Joanne Angelina Germanotta). ;;) Yihee. :"> I get my hair done the same way as her`s. :)) Oh oh. B-) Stunnin`. :D






She does look like a living Barbie doll! ;;)

Summer`s still a bummer. @-) Blah blah. But yeah, I have plans in line for the month. B-) Hep Hep Hurray! :))

Anyway, I`m in an early search for a School Bag. :D Hahahaha. I`m not excited! Swear, I`m not. But I`m in the mood to have an early shopping. Online shopping! :D It`s fun to have an early start for something. I just find it.. Uhh.. Fun? :D

I want to feel sand under my toes. B-) But yeah, I don`t have much fun when I`m with my younger siblings so.. Blaaah. L-)

I went to ASAP yesterday. And yes, I saw Craig David! :D Footage is in my multiply. ;D Raaawr. :))

Uhm.. What else. :D I`m having trouble with online shopping for Nike Dunks. I want one so bad and I can`t decide where to buy or what design to get. :| I want a Low Cut Dunk. And rainbow colored one. Not so striking colors though. But, I would like to have one with a lot of colors. :D I hope you get my point though. =)) I`m pretty confused. @-)

Speaking of which, I`m confused with a lot of things happening around me. @-) Like whoah. I mean, I can`t speak my feelings out. :| Blaaaah. :|

I have a lot of pending requests from my multiply account. I dunno. A lot of people kept on adding me like whoah. :| I`m a bit bitter to the unknown so. :|:)) I`m sorry if you tried your luck on adding me and your hopes went down the drain. Awww. Sorry. You should`ve introduce or whatevas. I dunno, other creative ways of introducing perhaps? :D

I`m Teentalking again. B-) And Plurking again. ;;)

back to top.