Profile.

Call me Frederica, Ica, Chichi or whatevas.
18 years young, Filipina.
A Sophomore Communication Arts student from UST.
Just a normal girl who loves going out and partying.
Stars, Purple and Hello Kitty makes her happy.
Is a dancer.
An infamous ice skater
I love to play dress up


Particulars.
Welcome to http://chaoticwonderland.blogspot.com
No spamming & copying !
No removing of credits as well !
Hate me ? Click Here .

Owner:
Frederica
Opened:
May 30 2007
Site name:
Chaotic Rainbow-y wonderland
Inspiration:
Random Awesomeness
Viewers:
visitors since 012109.
Current Stalkers:
 Online Users
Ask.
Follow.
multiply//lookbook//formspring// twitter//facebook//tumblr
Email Me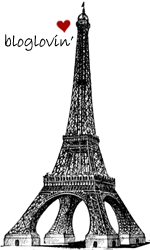 Links.
Rewind.
Credits.
Don't remove the credits. Thanks! :D
Information.
Hey peeps. You are very welcome to look around if you like, but please don't take anything without my permission. Strictly no spammers and rippers here! Enjoy your stay while looking around! :D
Done with the old.. And here comes the new one! :")
As much as I don`t want to say this..

..Yes he`s mine! So back off! :)))))



Blaah. So it`s Aj Perez. (No, It`s no Chris Tiu for Pete`s Sake! Hahaha. )
I had the best night with Kara last night (Night night night.:P) We talked for uhh.. One, Two, Three.. I guess Three hours more or less. So yeah, Kara and I tried to stay up until 9am. But unfortunately, Kara got caught by her Dad. So, Bed it is for Kara and the TV for me. :P

Swaggers! :)) Hahaha. :P Sorry Jatt, We tried contacting you again but I guess your Kuya was using the phone so, I`ll try call you later. \:D/

So yes, Summer it is. I never loved summer. It`s boring and.. I feel sticky. I had to take a bath for like, three times a day. :| But I`m excited as well for summer workshops. (Ooooh Truumpeets! :P) Hahaha. I`m quite ecsastic. :P Sorry.

Seeniooor yeaaaar. :| I`m ecsastic as well about this but I`m gonna miss my junior year so much. :| So hello Peach batch and Bye Yellow batch. :| Psh. :| To be honest, reaching this very point of my life hasn`t sank in to me just yet. I miss being the little kid that has an apple haircut and a little clip on her hair. @-) Shizz, I`m missing my own self. Absuuurd. :))
Please don`t laugh.=)) Hahahaha. Apple kid! ;P But yeah, That`s how I look like when I was in PreSchool. :P

My teeth hurts. :| And I don`t wanna have braces! :|

I`ll watch ASAP on Sunday. Bring it on, Craig David! :D=)))) Weee. I looove. Too bad I wouldn`t be able to watch him tomorrow. L-) Wahahaha. Loooser. :D

I`ll stay here and wait for Antonello Joseph Sarte Perez to go online. :* KThanksBye! :D

PS: Jatt, please don`t get mad at me and Kara. We`ll call you later I swear! \:D/


back to top.