Profile.

Call me Frederica, Ica, Chichi or whatevas.
18 years young, Filipina.
A Sophomore Communication Arts student from UST.
Just a normal girl who loves going out and partying.
Stars, Purple and Hello Kitty makes her happy.
Is a dancer.
An infamous ice skater
I love to play dress up


Particulars.
Welcome to http://chaoticwonderland.blogspot.com
No spamming & copying !
No removing of credits as well !
Hate me ? Click Here .

Owner:
Frederica
Opened:
May 30 2007
Site name:
Chaotic Rainbow-y wonderland
Inspiration:
Random Awesomeness
Viewers:
visitors since 012109.
Current Stalkers:
 Online Users
Ask.
Follow.
multiply//lookbook//formspring// twitter//facebook//tumblr
Email Me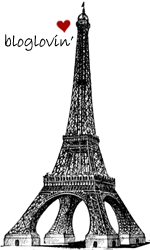 Links.
Rewind.
Credits.
Don't remove the credits. Thanks! :D
Information.
Hey peeps. You are very welcome to look around if you like, but please don't take anything without my permission. Strictly no spammers and rippers here! Enjoy your stay while looking around! :D
<3`s day! :P
Aloha friends. ;) I`m back. :> LMAO. :D So.. Heart`s day tomorrow. What`s up for you guys? :) I`m going stag. As usual. I`m alone. :P K! =)) Whatever. I`m fine being alone. :D It doesn`t mean you`re not loved, right? ;D And I had my

pre-valentines

day date with my friend, Mico. We went to Shangrila. As usual, Window shopping! :D Yay! :) And both of us also wished to have a

prom take dos

. Isn`t that cool? We found nice dresses at Rustans. And I also found a

Juicy Couture pouch

worth 10 thousand pesos! :D Uhh. I like! :P Anyways, We`re planning to return next next week. Have dinner perhaps. And more window shopping. :> We have been eyeing on a lot of stuff there. :| :D

I might watch Boy`s Avenue tomorrow. ;D Yay! =)) With Mico again and some few friends probably. ;) Oh well. ;)

One thing. I`m so sad about what happened to my long time crush, Chris Brown, and his rumored girlfriend Rihanna. :| I couldn`t believe he could do that. :( So sad Chris. :|

I have colds. :| Ugh. I feel so sad. :P Single Awareness Day! :-" LOL! And I`m in the mood to do some blogging. :P Riight! :D My blog hits are slowly increasing. Please do come and visit. ;) Do I sound so desperate now? :P I guess so.

Oopsy! I`m sniffing the night away. :| And mind you, It`s my 10th toncilitis day! :))))) And I sound so happy, still. :P

I`m on the search for SONY T2 camera. ;) Please do email me if you know someone selling. :D Kudos to yo! :D

back to top.