Profile.

Call me Frederica, Ica, Chichi or whatevas.
18 years young, Filipina.
A Sophomore Communication Arts student from UST.
Just a normal girl who loves going out and partying.
Stars, Purple and Hello Kitty makes her happy.
Is a dancer.
An infamous ice skater
I love to play dress up


Particulars.
Welcome to http://chaoticwonderland.blogspot.com
No spamming & copying !
No removing of credits as well !
Hate me ? Click Here .

Owner:
Frederica
Opened:
May 30 2007
Site name:
Chaotic Rainbow-y wonderland
Inspiration:
Random Awesomeness
Viewers:
visitors since 012109.
Current Stalkers:
 Online Users
Ask.
Follow.
multiply//lookbook//formspring// twitter//facebook//tumblr
Email Me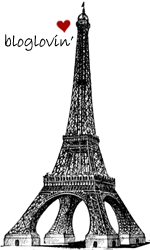 Links.
Rewind.
Credits.
Don't remove the credits. Thanks! :D
Information.
Hey peeps. You are very welcome to look around if you like, but please don't take anything without my permission. Strictly no spammers and rippers here! Enjoy your stay while looking around! :D
Money Machine. :]
I didn`t really have an idea that PCs can be Money Making machines. :] I swear! :)) I thought

pay to click

websites are a

SCAM

. Well, It`s not! =)) Maybe you think that this is an automated message or what. People may constantly comment on this post saying "

Is this real?

" or the like. Your choice if you would believe me that this isn`t a Automated message scam thingies. =)) Goodness Gracious! ;)) I`m earning a few

Bucks

on the side now. :) I have a dollar or so. :| Because these sites don`t pay

BIG

like permanent jobs. But the money will do. :>

Sign up to ClickiPink today!


NAH! These ain`t fake! :D Wee. :)) Let`s get money. :> But first you have to registed to

alert pay

then you click these sites. Register then you`ll earn! :*

And so that you won`t think this is a Scam message. I would update. =))

Agh! Prom is drawing near. :| I got nothing to wear yet! :( Gah! :P I have an idea on what I should wear. But my momma is very lazy to get up and go to the seamstress so, I have to wait. ;)) I`m a very patient child, aye? =))

Anyways, This blog is getting very boring. :| Psh! =)) My 15th birthday is drawing near too! :D 24 more days. :( I`m getting old! :P Hehe. And since my special day is coming, I might administer some contests here in my site. :> And yes, cash prizes! =)) So that my site will be up and running. :P ;] It wouldn`t hurt to spend a few cash on the side (Since I`m earning DOLLARS $_$) Hoho.

Oh, please do visit me every now and then. =)) You`ll never know what good things may happen here. :>

Toodles!~ :P
back to top.