Profile.

Call me Frederica, Ica, Chichi or whatevas.
18 years young, Filipina.
A Sophomore Communication Arts student from UST.
Just a normal girl who loves going out and partying.
Stars, Purple and Hello Kitty makes her happy.
Is a dancer.
An infamous ice skater
I love to play dress up


Particulars.
Welcome to http://chaoticwonderland.blogspot.com
No spamming & copying !
No removing of credits as well !
Hate me ? Click Here .

Owner:
Frederica
Opened:
May 30 2007
Site name:
Chaotic Rainbow-y wonderland
Inspiration:
Random Awesomeness
Viewers:
visitors since 012109.
Current Stalkers:
 Online Users
Ask.
Follow.
multiply//lookbook//formspring// twitter//facebook//tumblr
Email Me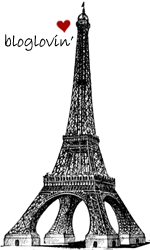 Links.
Rewind.
Credits.
Don't remove the credits. Thanks! :D
Information.
Hey peeps. You are very welcome to look around if you like, but please don't take anything without my permission. Strictly no spammers and rippers here! Enjoy your stay while looking around! :D
I wish we could hold hands. :x
I miss updating this blog. :)) Hmm. I seldomly open this one. Uhh. Maybe because, Uhm. Alright! I`m too busy to do so. :( I`m mostly checking my multiply and getting the

HELL

out in front of the computer. =))Ack! =))

Ugh! I`m in my junior year now. :> I`m getting ready to kick myself off to college in a few years, months or whenever college feels to haunt me. Harsh! @-) I know right! :D

And in a few days, I`m turning

fifteen

! Hoho!

Fourteen

days to be exact, my loves. :* Yey! Camera. :-" I`m waiting. \:D/ Oh come on! It`s my day! :D=)) Bring me cupcakes with purple icing on my birthday! :D Yey! :D

Hmm.. Summer is also

FAST

approaching. :) I have plans! :D Hurray for me. :D

First thing, I would

REVIEW

. :]Review centers is a big

NO NO

to me.I want to pass whatever school I could pass, by myself. =)) I know, It`s such a big challenge for me. :P I could do it, the heck! I could do anything. Hey, I`m a

superwoman

, remember? :D

Next, I would earn some money. :) I know. I`m a person who gets what I want. But hey, We have to grow up, get up and earn our own money. :D Now, I`ll start! :D Get out of my way, I`m earning my shopping money. =))

Another thing, I would do waste my time on productive stuff. Exercise and yadda yadda. :| Less being a

coach potato

. Get up and Go! :D

And since I`m messing my life up right now, (I really think my life is messed up now. And I have to do action as in NOW!) I`ll start to be less mean and start to be nice. :>:> Hoho. :))Ofcourse! :D

And since I`m starting off right, You guys should start right too! :D
Happy fifteenth to me! :D ..In 14 days! :D

back to top.