Profile.

Call me Frederica, Ica, Chichi or whatevas.
18 years young, Filipina.
A Sophomore Communication Arts student from UST.
Just a normal girl who loves going out and partying.
Stars, Purple and Hello Kitty makes her happy.
Is a dancer.
An infamous ice skater
I love to play dress up


Particulars.
Welcome to http://chaoticwonderland.blogspot.com
No spamming & copying !
No removing of credits as well !
Hate me ? Click Here .

Owner:
Frederica
Opened:
May 30 2007
Site name:
Chaotic Rainbow-y wonderland
Inspiration:
Random Awesomeness
Viewers:
visitors since 012109.
Current Stalkers:
 Online Users
Ask.
Follow.
multiply//lookbook//formspring// twitter//facebook//tumblr
Email Me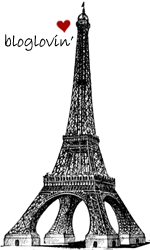 Links.
Rewind.
Credits.
Don't remove the credits. Thanks! :D
Information.
Hey peeps. You are very welcome to look around if you like, but please don't take anything without my permission. Strictly no spammers and rippers here! Enjoy your stay while looking around! :D
Good Samaritans on Earth. :x
Uhh. I`m so deymn tired. :| Well, I think I shouldn`t be still home

YET

! Awww. :( But hey, I`m home! :)) I found living

GOOD SAMARITANS

today. :> Isn`t that cool? :P Maybe we think people now aren`t

TRUSTWORTHY

. I thought so too. :| But wrong! Some strangers could be a good help to you too. :D

So here. It`s 6pm. RUSHHOUR! No more jeepneys or FXs. :| That`s just so sad. :( So I rode a Jeepney to Project 8. (I should ride a Project 6 or PAGASA Jeepney, No choice! :|) Anyway, The jeepney dropped my off to KFC Congressional (Where I have to wait for a Jeepney, FX or whatever. Hey, My momma doesn`t want me to ride Taxi`s at night soo.. No Choice, again.). ALL PUBLIC VEHICLES ARE FULL! The heck how am I supposed to go home?! So, I was with this old lady. I think she`s been waiting there for too long that she called up her husband to fetch her. :| Then she asked me where I live, yaddah yaddah. And she told me that I could join them and drop me off somewhere convinient for me. I was afraid at first, But she was very good at persuading me. :)) It was a correct move to join them. =)) The couple kept on talking to me and making me feel comfortable. They dropped me off and they were all smiles. :))

HOHO.
Yes yes yo!
Good people are still ALIVE. :D

back to top.