Profile.

Call me Frederica, Ica, Chichi or whatevas.
18 years young, Filipina.
A Sophomore Communication Arts student from UST.
Just a normal girl who loves going out and partying.
Stars, Purple and Hello Kitty makes her happy.
Is a dancer.
An infamous ice skater
I love to play dress up


Particulars.
Welcome to http://chaoticwonderland.blogspot.com
No spamming & copying !
No removing of credits as well !
Hate me ? Click Here .

Owner:
Frederica
Opened:
May 30 2007
Site name:
Chaotic Rainbow-y wonderland
Inspiration:
Random Awesomeness
Viewers:
visitors since 012109.
Current Stalkers:
 Online Users
Ask.
Follow.
multiply//lookbook//formspring// twitter//facebook//tumblr
Email Me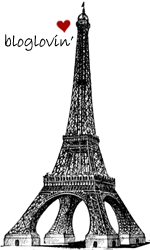 Links.
Rewind.
Credits.
Don't remove the credits. Thanks! :D
Information.
Hey peeps. You are very welcome to look around if you like, but please don't take anything without my permission. Strictly no spammers and rippers here! Enjoy your stay while looking around! :D
We got to face the fact we`re over and done. :|
It`s exams week. OMG. Hell week finally over. :D Good for me. :> But I guess my taste of hell isn`t over just yet (Oh god help me please).

I should be offline now. Hmm.. I`m waiting for my classmates to pass their Macromedia to me. :> Hahaha! =)) Yes I`m still toxic. :| I have no rest from these stuff yet. :> Good thing break`s near already. :x So, I`m gonna rest alreaady! Weee. :D Loveeit. :>

Okay so about the title, I can`t concentraate!~ That thing is making me feeling confused. :P :| I think I should rest my mind. And my heart as well. :| Aww cruuud. :| Looord help me puh-leez! :( I know for myself that I have moved on. But he`s making me want him OVER AGAIN.

Why are guys like that?! They seem so stupid. :| I consulted my guy friends during TLE time a while ago. They said "Now that you`re gone, he realized what you`re really worth." Then Abi told me that if I had forgotten about him already, why do I care so much? Well hello! I should care! :> If you`re in my place, would you care? Ofcourse you would. :P

But yes yes, the guy and I are really good friends now that I`m not into him. :> I have moved one. :D And I`m happy to whom I sticked with now. :x :*

Nothing wrong about being friends with him right? But yeah, There might be a possibility that friends can turn into lovers. :P=)) I think I`m open about that possibility. MAYBE! But yeah, I don`t want to ruin our friendship now. :> And I hope it would stay that way. :D


back to top.