Profile.

Call me Frederica, Ica, Chichi or whatevas.
18 years young, Filipina.
A Sophomore Communication Arts student from UST.
Just a normal girl who loves going out and partying.
Stars, Purple and Hello Kitty makes her happy.
Is a dancer.
An infamous ice skater
I love to play dress up


Particulars.
Welcome to http://chaoticwonderland.blogspot.com
No spamming & copying !
No removing of credits as well !
Hate me ? Click Here .

Owner:
Frederica
Opened:
May 30 2007
Site name:
Chaotic Rainbow-y wonderland
Inspiration:
Random Awesomeness
Viewers:
visitors since 012109.
Current Stalkers:
 Online Users
Ask.
Follow.
multiply//lookbook//formspring// twitter//facebook//tumblr
Email Me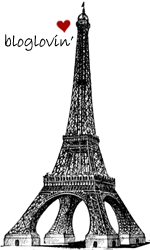 Links.
Rewind.
Credits.
Don't remove the credits. Thanks! :D
Information.
Hey peeps. You are very welcome to look around if you like, but please don't take anything without my permission. Strictly no spammers and rippers here! Enjoy your stay while looking around! :D
This is why I`m HOOOT. @-)
I feel so HOOT today. @-) Okay I don`t just spell it with one "O". :P Whatever. Girls should always feel sexy and gorgeous. <: I feel extra special today. :D Each morning of ever

yday, I make a funny or crazy face. :) Just to start the day. They say

START THE DAY RIGHT

. I`ll do the other way around,

START THE DAY CRAZY AND WHACKED

! Hahaha.



Well hokey pokey then. =)) Do as I start the day. :D Ain`t it cool? :x I`ve been in front of the computer for a lot of hours already. Shucks. :P I`m pretty freaked out right now. :O I still haven`t recieved a reply from the online shop where I`ll be buying my clothes for the college fair. :D I got 2 Jag pants last Saturday. Haha! Greaat! =))

T`was my sister`s birthday yesterday. :P She got a Baby Alive doll who scaares me. :| OMG. It talks and crap, it cries! :))

What a wonderful sky today. The moon is smiling at me. Haha! :D Really cool. :x I`m loving it. It looks so romantic. Raawr. :D


Would like to give credits to Airene for the photo. :X So gorgeous! :)

Anyways, I`m craving for the best cookie ever ( together with Mrs. Fields. :X), Penny Brown! :D Oh I`m so craving for the Smackers. :D In case you have no idea what it is, It`s two sandwich-ed cookies with ice cream in the middle. Yum yum! If you still can`t imagine what it looks like, well here you go! :*



I`m bouncing off amigos! :D :* Do me a favor, Give me comments! :) It`s below the date. :x Right there. Above. <: Kisses to you if you comment. Commenting wouldn`t hurt you. :* Toodles!




back to top.