Profile.

Call me Frederica, Ica, Chichi or whatevas.
18 years young, Filipina.
A Sophomore Communication Arts student from UST.
Just a normal girl who loves going out and partying.
Stars, Purple and Hello Kitty makes her happy.
Is a dancer.
An infamous ice skater
I love to play dress up


Particulars.
Welcome to http://chaoticwonderland.blogspot.com
No spamming & copying !
No removing of credits as well !
Hate me ? Click Here .

Owner:
Frederica
Opened:
May 30 2007
Site name:
Chaotic Rainbow-y wonderland
Inspiration:
Random Awesomeness
Viewers:
visitors since 012109.
Current Stalkers:
 Online Users
Ask.
Follow.
multiply//lookbook//formspring// twitter//facebook//tumblr
Email Me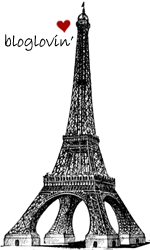 Links.
Rewind.
Credits.
Don't remove the credits. Thanks! :D
Information.
Hey peeps. You are very welcome to look around if you like, but please don't take anything without my permission. Strictly no spammers and rippers here! Enjoy your stay while looking around! :D
Fashionistas. :>
Wee. :> New dress. I got it for 180. :] Diviii! :D=)) It`s really cute. Love it. :X

Okay. I`m seeing people right now in colored jeans.

Wala lang

.I find it weird. Especially when you`re wearing a pink shirt and baby blue pants. OMG, you`re an MMDA. :> =)) Funny right? :P It`s very abnormal. :P It`s better to wear just plain colored jeans. It`s pretty safe from judgements. :> Hahaha. Not really. :P

Another, I really think long sleeves are off right now. :| Is it? I don`t see people wearing long sleeves anymore. :P I took out all of my love sleeves and dumped them in the sewer people. I told them to cut the sleeves short.=))

Maybe it`s off style now. But it will soon get back, Like the shutter shades. =))

I like wearing it and taking pictures of me in it. :P Hahaha! =)) But it looks weird when you`re wearing it. It`s like you`re peeking at the blinds. :D It`s weird actually. Who wants an eyesight with lines?! The heck. =)):)) But yeah. It looks good on me. :] See?


back to top.