Profile.

Call me Frederica, Ica, Chichi or whatevas.
18 years young, Filipina.
A Sophomore Communication Arts student from UST.
Just a normal girl who loves going out and partying.
Stars, Purple and Hello Kitty makes her happy.
Is a dancer.
An infamous ice skater
I love to play dress up


Particulars.
Welcome to http://chaoticwonderland.blogspot.com
No spamming & copying !
No removing of credits as well !
Hate me ? Click Here .

Owner:
Frederica
Opened:
May 30 2007
Site name:
Chaotic Rainbow-y wonderland
Inspiration:
Random Awesomeness
Viewers:
visitors since 012109.
Current Stalkers:
 Online Users
Ask.
Follow.
multiply//lookbook//formspring// twitter//facebook//tumblr
Email Me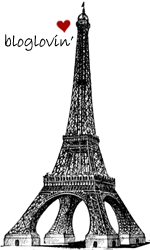 Links.
Rewind.
Credits.
Don't remove the credits. Thanks! :D
Information.
Hey peeps. You are very welcome to look around if you like, but please don't take anything without my permission. Strictly no spammers and rippers here! Enjoy your stay while looking around! :D
Bust it, bebaaay! :D
I`m hungry. :P And sleepy. :D I slept 1am a while ago. Woke up at 4:30am. Harhar. That`s why I don`t grow much tall anymore aye? :P

My boredom strikes again. :| I got nothing to do. Haha! :D My life stinks isn`t it? :> Well yeah all I do is stay in front of the computer and/or leaving this place. :| Maybe I need to relax my self. :P

I have watched

Twilight

already. Ack. It wasn`t that good as I expected. It was actually very disappointing. :D Hahaha. Edward Cullen made the movie GOOD. :| I love Robert Pattinson since Harry Potter. Well what do you know, I still love him in Twilight. :* :x Watched it twice, Was disappointed Twice. :| Errr..

Speaking of this TWILIGHT mania that`s happening right now, It`s very disturbing. :| Some people are posers. :| I haven`t read the movie. Althoough, I`m very interested. Well not because it became this big.. But because of the story. Hoho. :> I have read the synopsis many many months ago. :P Those posers, they`re just following the trend. :| Which irritates me. >:P I`m thinking of reading the book when the CRAZE is over. :| I don`t like following trends really. B) Yes, I`m cool. Hahaha!

Let`s stop and think.. CHRIIIIIIIISSSSSTMAAAS! :D Reunions left and right. Gift giving here and there. Isn`t it fun? Well not for me especially when you`re experiencing poverty. Hahaha! :) Oh yes, I`m having money trouble now. :| I don`t know. It`s very hard to earn money my age. And I`m too shy to ask from my mummy and daddy for money. But, I don`t have a choice.. BRING ON THE MONEY! Hoho. :P I can`t be Santa this year (Serray aquiantances.) I`m only giving my close friends.. I have one.. two.. three.. Uhh! I have a lot of close friends! Hahaha! =)) OMG it`s so hard to be friendly. Pfft. I have to be rich first before making more friends. Hardy harhar! :D


back to top.