Profile.

Call me Frederica, Ica, Chichi or whatevas.
18 years young, Filipina.
A Sophomore Communication Arts student from UST.
Just a normal girl who loves going out and partying.
Stars, Purple and Hello Kitty makes her happy.
Is a dancer.
An infamous ice skater
I love to play dress up


Particulars.
Welcome to http://chaoticwonderland.blogspot.com
No spamming & copying !
No removing of credits as well !
Hate me ? Click Here .

Owner:
Frederica
Opened:
May 30 2007
Site name:
Chaotic Rainbow-y wonderland
Inspiration:
Random Awesomeness
Viewers:
visitors since 012109.
Current Stalkers:
 Online Users
Ask.
Follow.
multiply//lookbook//formspring// twitter//facebook//tumblr
Email Me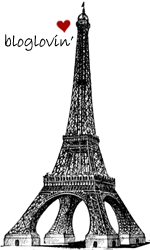 Links.
Rewind.
Credits.
Don't remove the credits. Thanks! :D
Information.
Hey peeps. You are very welcome to look around if you like, but please don't take anything without my permission. Strictly no spammers and rippers here! Enjoy your stay while looking around! :D
Today, November 15. :[
Obviously, I don`t feel my best today. :( I`m feeling my worst.

Him

and his girlfriend is up to their 3rd month today. :(

Wala lang

. I think I shouldn`t be sad nga eh. :D I`m

happy

for them, So much. <: I`m just being dramatic. Riight? :]] Oh oh! I missed blogging so much. I dunno, I have a lot of stuff going on in my life but I always forget to share it. :)

First! I`m going to Chris Brown`s concert.♥ My daddy doen`t know baout this YET. But surely, my momma will take care of that. <: Wee. CB Baybey! :D

Second. I got my card yesterday. From 10 to 13. :( Aww. Sucker. Anyways, I`ll do good this quarter.

ATENEO

! :D Wee. <: I won`t disappoint them, I swear. Lmao.

Okay so my daddy will be home from his 4 day trip in Dubai. :]] Cellphone! <; Oh yea, I`ll be getting a

SUPERNOVA

phone.♥ Hahaha. Or maybe, shoes. :O Yays! :]]

I changed my blog look. I got tired of my old one. And, you may leave your comments and reactions in my cbox or comment box. It doesn`t really matter.

My song

STILL by Frankie J

is very emo-ish. Lol. It fits my feeling today eh. <: So what? :))

I can feel the yultide season. My feet feels cold. :D
back to top.