Profile.

Call me Frederica, Ica, Chichi or whatevas.
18 years young, Filipina.
A Sophomore Communication Arts student from UST.
Just a normal girl who loves going out and partying.
Stars, Purple and Hello Kitty makes her happy.
Is a dancer.
An infamous ice skater
I love to play dress up


Particulars.
Welcome to http://chaoticwonderland.blogspot.com
No spamming & copying !
No removing of credits as well !
Hate me ? Click Here .

Owner:
Frederica
Opened:
May 30 2007
Site name:
Chaotic Rainbow-y wonderland
Inspiration:
Random Awesomeness
Viewers:
visitors since 012109.
Current Stalkers:
 Online Users
Ask.
Follow.
multiply//lookbook//formspring// twitter//facebook//tumblr
Email Me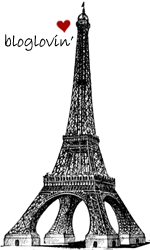 Links.
Rewind.
Credits.
Don't remove the credits. Thanks! :D
Information.
Hey peeps. You are very welcome to look around if you like, but please don't take anything without my permission. Strictly no spammers and rippers here! Enjoy your stay while looking around! :D
One Act Of Random Kindness. :))
I feel effin' great today. :]]

K. Mathematics, I failed. We checked our own paper and my seatmate cheated, I didn`t! :)Wee. Looveit.

I feel so blessed too! :)I love streetfood okay? I bought chicken skin from a vendor at school. I pulled out my XOXO wallet out of my pocket then a little kid wearing Red greased shirt and was asking money from me. Though, I really want to give him something.. I bought food already. So O just said sorry to the kid.

Okay. Amazing. Just a few months, I run away from those kind of kids. I hide from them because they scare me to death. I don`t know. I feel for the kid. :( Just today. I didn`t run away from him. Instead I stopped and said sorry to him.

Good Start isn`t it ? :) I can be called HOLY now. :)) Hahaha. Okay, I hope I could make more good acts. :) I`m loving the way it feels now. :D Let`s start being kind. :D

Hey, since I`m getting the hang of being really KIND, please do suggest a charity wherein I could help. Volunteer. Although my parents want us to support a child in world vision, I don`t have money for that yet. Well, You could tell me to sacrifice. Although, not all kind people give everything to charity. I need money for myself too! :)) Riight?

I`m having fun looking for Chris Breezy`s songs. Yay. :) Suggest guys! :) I`m loving every song of Chris. :) It makes me wanna love him mooore. :*



♥
Chichi // Frederica

back to top.