Profile.

Call me Frederica, Ica, Chichi or whatevas.
18 years young, Filipina.
A Sophomore Communication Arts student from UST.
Just a normal girl who loves going out and partying.
Stars, Purple and Hello Kitty makes her happy.
Is a dancer.
An infamous ice skater
I love to play dress up


Particulars.
Welcome to http://chaoticwonderland.blogspot.com
No spamming & copying !
No removing of credits as well !
Hate me ? Click Here .

Owner:
Frederica
Opened:
May 30 2007
Site name:
Chaotic Rainbow-y wonderland
Inspiration:
Random Awesomeness
Viewers:
visitors since 012109.
Current Stalkers:
 Online Users
Ask.
Follow.
multiply//lookbook//formspring// twitter//facebook//tumblr
Email Me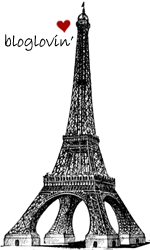 Links.
Rewind.
Credits.
Don't remove the credits. Thanks! :D
Information.
Hey peeps. You are very welcome to look around if you like, but please don't take anything without my permission. Strictly no spammers and rippers here! Enjoy your stay while looking around! :D
Insecurities. :o
I came home from CB and Rihanna`s concert at 1:30am. I literally swam in my bed and slept in my pants and shirt. At 4:30am, I woke up. I was so sleepy and cranky at school. Well, who wouldn`t? ;)

Anyway, I had fun during the experience. <: Wee. Still, no sleep. :( Oh well, it`s much worth it. :]]

Skiiip! Then to school. After lunch, I tied my hair so high that I look like a pineapple. Everyone liked my hairstyle so I tried to pull it off until dismissal time.

After a while, My hair started to get loose. So I had to tie it again. I had to consult my classmates if it looks fine.

Me: Okay

lang yung

hair

ko

?
Erika and Angela: *nods*

Oo cute parin

.
Me: Hahaha. Thank you.
Krisitine C:

Ang pangit kaya

.
Me: *looked at her in a irritated way* Hmpf. You know,

Ikaw lang nagsasabi niyan

.

Inggit ka ba

?
Krisitine C:

Hindi naman eh

.

Pangit talaga

.
Me:

Sus

, you`re just insecure! *left the scenario*

And after that, I saw her looking at me for a long time! She`s so insecure. Grr. :| Good thing I`m kind. >:) Lol.


back to top.