Profile.

Call me Frederica, Ica, Chichi or whatevas.
18 years young, Filipina.
A Sophomore Communication Arts student from UST.
Just a normal girl who loves going out and partying.
Stars, Purple and Hello Kitty makes her happy.
Is a dancer.
An infamous ice skater
I love to play dress up


Particulars.
Welcome to http://chaoticwonderland.blogspot.com
No spamming & copying !
No removing of credits as well !
Hate me ? Click Here .

Owner:
Frederica
Opened:
May 30 2007
Site name:
Chaotic Rainbow-y wonderland
Inspiration:
Random Awesomeness
Viewers:
visitors since 012109.
Current Stalkers:
 Online Users
Ask.
Follow.
multiply//lookbook//formspring// twitter//facebook//tumblr
Email Me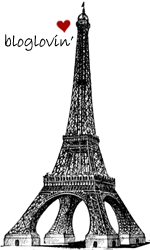 Links.
Rewind.
Credits.
Don't remove the credits. Thanks! :D
Information.
Hey peeps. You are very welcome to look around if you like, but please don't take anything without my permission. Strictly no spammers and rippers here! Enjoy your stay while looking around! :D
Dot.
I`m watching twilight right now. :P Okay. So I`m hearing bad comments about the said movie. I don`t know. :| My cousin said it`s disappointing. My bestfriend says the book is much better. The critics say it`s just a C rating. :P Okay so, let me be the judge of that. :D Hahaha.

Though I haven`t read the whole book,(I had the chance to browse it and read the synopsis of the story), But everyone keeps on telling me that the book is better than the flick. :P

Anyways, I`m super tired. :P I had my friends over last night and they messed up my effin` room. =)) I had our housemaid to fix everything before I go to bed so I slept late. :P

My momma and I will go shopping today. :D College fair is really near. :| 4, 5 and 6. ;P And I have to shop for my clothes for the said day.

My daddy, on the other hand, flew to Davao a while ago. :P

Kbye.
Christmas is super near. :D And I`m currently addicted to the Starbucks sticker craze. :P Okaaay. I filled the first page. :P 8 coffee`s more to go. OMG. Planner oh please. :D :P Whatever.

We taught children yesterday. Soo cool! :D I love kids. We taught 5th graders about God. :D It was pretty cool actually. The kids were like, acting like adults! :D Hahahaha. There`s this really pretty kid and she looks so demure and shy. But she screamed at this kid who is apparently teasing her about something. :P The experience was really fun. <: I want it to happen again. :* And oh, I really miss the kids. Although we go to the same school, Grade school and High school have this particular boundary that we don`t see them that much. :| :( They were really cool. :-" Looking forward to see them during lunch breaks. :D They even asked for my section! :))

I swear. Kids are my weakness. I mean, Cute kids. I hate ugly kids. They are the worst! >:P Mostly if they`re mean kids. =)) Duuuh.

Hahaha. This is the reason why I would like to help out unfortunate kids. I`m a kid lover. Haha. Well except for my weird siblings who keeps on bugging me from time to time. Although sometimes I find them cute. Eww. Did I just say that? Oh hoho. :P


back to top.