Profile.

Call me Frederica, Ica, Chichi or whatevas.
18 years young, Filipina.
A Sophomore Communication Arts student from UST.
Just a normal girl who loves going out and partying.
Stars, Purple and Hello Kitty makes her happy.
Is a dancer.
An infamous ice skater
I love to play dress up


Particulars.
Welcome to http://chaoticwonderland.blogspot.com
No spamming & copying !
No removing of credits as well !
Hate me ? Click Here .

Owner:
Frederica
Opened:
May 30 2007
Site name:
Chaotic Rainbow-y wonderland
Inspiration:
Random Awesomeness
Viewers:
visitors since 012109.
Current Stalkers:
 Online Users
Ask.
Follow.
multiply//lookbook//formspring// twitter//facebook//tumblr
Email Me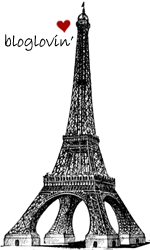 Links.
Rewind.
Credits.
Don't remove the credits. Thanks! :D
Information.
Hey peeps. You are very welcome to look around if you like, but please don't take anything without my permission. Strictly no spammers and rippers here! Enjoy your stay while looking around! :D
Decode guys thoughts, shall we? :D
I was reading a blogpost a while ago. <: It was from Ynna. It`s very amazing and it made me think twice. It`s all true. :D=))

I have this guy bestfriend whom I love like my little brother (although he looks like my big brother, Okay I`m small.) . I remember the times we talk on the phone and text me everyday. <: There`s this instance where he called me and told me about this girl whom he really liked. He told me that she`s very sexy and have really big boobs. =)):)) We talk like we`re both guys! :-j No boundaries at all.

Lesson 1: Guys get really comfortable with the opposite sex when you don`t make them feel the boundary line between guys and girls.

It`s so true! :D He talks to me as if I`m a guy. He tells me GUY stories.

There`s this another instance where in he told me about his classmate who is very icky yucky. He do stuff that even guys get grossed out. He pee-ed inside their classroom. Well, he shooted his pee inside a bottle but it`s still icky.

Lesson 2: Guys spread more gossips more than girls.

Hey! It`s so true! :P

Lesson 3: Guys get grossed out too.

:P

As much as I know my bestfriend so much, He`s really a good adviser. And he would like to beat the hell out of people who hurt me physically and emotionally. That`s why I love him so much. :* But theres NO way of us ending up together. :P

Lesson 4: Guys are the sweetest! :D They would do anything for the girls they love. Not just their girlfriends. <:

That`s why I prefer having a guy as a bestfriend because their so sweet and caring. Sometimes girls can be DANGEROUS. :))

Having a guy bestfriend is really cool. Guys are really generous. They give you what will make you happy when you`re down. My 14th birthday, I ran out of money for treating the whole class. Since my best friend studies in Ateneo High School, he wasn`t part of the blowout. I had set another date for our friends. We went to Mall of Asia and had dinner at TGI Fridays. I was totally bankrupt! Then they brought me to RedBox and they told me that they want to sing and drink. :P I got no money left. So my guy friends payed for my entrance, my food and everything! >:D< style="color: rgb(255, 102, 102);"> Lesson 5: Guys aren`t really rowdy and bullies. They have a sweet side too! :D Prooven! :x


back to top.