Profile.

Call me Frederica, Ica, Chichi or whatevas.
18 years young, Filipina.
A Sophomore Communication Arts student from UST.
Just a normal girl who loves going out and partying.
Stars, Purple and Hello Kitty makes her happy.
Is a dancer.
An infamous ice skater
I love to play dress up


Particulars.
Welcome to http://chaoticwonderland.blogspot.com
No spamming & copying !
No removing of credits as well !
Hate me ? Click Here .

Owner:
Frederica
Opened:
May 30 2007
Site name:
Chaotic Rainbow-y wonderland
Inspiration:
Random Awesomeness
Viewers:
visitors since 012109.
Current Stalkers:
 Online Users
Ask.
Follow.
multiply//lookbook//formspring// twitter//facebook//tumblr
Email Me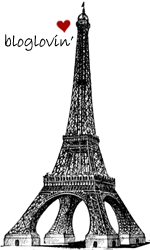 Links.
Rewind.
Credits.
Don't remove the credits. Thanks! :D
Information.
Hey peeps. You are very welcome to look around if you like, but please don't take anything without my permission. Strictly no spammers and rippers here! Enjoy your stay while looking around! :D
Pen and Paper.
I was sitting at school a while ago, thinking about random stuff. I dunno. I found myself staring outside the window, daydreaming. So, Okay! I felt like getting a pen and paper.. Then

swoosh

on with the writing.

So anyway, I've been writing stories, essays for sometime now. And I think I'm getting

better

. :] Hehehe.

Not only that, I'm able to explore other fields at such a young age. (

I'm only Fourteen

.) I'm starting to explore the world of Online Business now. Really fun stuff though my friend and I doesn't have customers yet. :|

While contemplating a while ago, I thought about decorative pouches. :D I wanted to sell something unique and something that will

CLICK

to all age brackets. These pouches aren't much of a bad idea. :D My friend and I will try to go to Divisoria to buy cloth. :D Then we will decorate them after sewing. :D Cool! :D

I'm gonna go get my pen and paper to jot down stuff. :D



Adios senyoritos ans senyoritas. ♥
Frederica.

Labels: multiply, online shop, writing
back to top.