Profile.

Call me Frederica, Ica, Chichi or whatevas.
18 years young, Filipina.
A Sophomore Communication Arts student from UST.
Just a normal girl who loves going out and partying.
Stars, Purple and Hello Kitty makes her happy.
Is a dancer.
An infamous ice skater
I love to play dress up


Particulars.
Welcome to http://chaoticwonderland.blogspot.com
No spamming & copying !
No removing of credits as well !
Hate me ? Click Here .

Owner:
Frederica
Opened:
May 30 2007
Site name:
Chaotic Rainbow-y wonderland
Inspiration:
Random Awesomeness
Viewers:
visitors since 012109.
Current Stalkers:
 Online Users
Ask.
Follow.
multiply//lookbook//formspring// twitter//facebook//tumblr
Email Me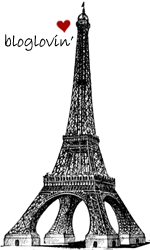 Links.
Rewind.
Credits.
Don't remove the credits. Thanks! :D
Information.
Hey peeps. You are very welcome to look around if you like, but please don't take anything without my permission. Strictly no spammers and rippers here! Enjoy your stay while looking around! :D
Amigo-lalalove.
Hiya guys. :D I sorta miss updating you guys what's going on. We have a long weekend! Yaay. I'm gonna set off in a while going to my amigo's crib. :D I think this is gonna be great! :)

Speaking of Amigos, I have this video about my friends. :D Hahaha. I hope you guys could watch, rate and comment on this. :D It would be a great help.

http://www.youtube.com/watch?v=tRYj1x3FOP4.Yea I hope I could win any of the prizes. :D I wanna treat my favorite girls for shopping or maybe lend them my future laptop? :D Hahaha. Though, this shopping and laptop wouldn't be possible if you wouldn't help me.

Hits or views would mean 50% of the score

. :) Please help me out okay? :) It would be such a big thing for me and my girlfriends. :D

Okay speaking of setting off today, it's one of my girlfriend's day today. :) Yay! :D I'm effin excited. So maybe the 10,000php worth of GCs would be a good treat for her and my other friend. :] That's how I love my girls. :) My victory is also their victory. (Except for the fact that I used a lot of their snapshots in the video. Hahaha!)

Okay okay. I should think positive. Think straight. My mom told me, If you expect, you'll do great. But whoaa, don't expect much. Losing would break your heart. So, I just have to chill. :D I keep watch on my YouTube hits. So please watch it. I currently have 49 hits, 2 ratings and 8 comments (4 from people and 4 from me, replies.) :D So please do. Leave comments too so I can easily distinguish if you watch and I could credit you properly after the contest. :x :)

Support me, please? Hahaha.


Labels: amigos, Birthday, clean and clear, friends, girls, video making
back to top.