Profile.

Call me Frederica, Ica, Chichi or whatevas.
18 years young, Filipina.
A Sophomore Communication Arts student from UST.
Just a normal girl who loves going out and partying.
Stars, Purple and Hello Kitty makes her happy.
Is a dancer.
An infamous ice skater
I love to play dress up


Particulars.
Welcome to http://chaoticwonderland.blogspot.com
No spamming & copying !
No removing of credits as well !
Hate me ? Click Here .

Owner:
Frederica
Opened:
May 30 2007
Site name:
Chaotic Rainbow-y wonderland
Inspiration:
Random Awesomeness
Viewers:
visitors since 012109.
Current Stalkers:
 Online Users
Ask.
Follow.
multiply//lookbook//formspring// twitter//facebook//tumblr
Email Me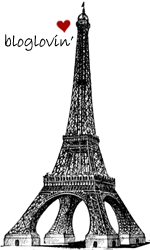 Links.
Rewind.
Credits.
Don't remove the credits. Thanks! :D
Information.
Hey peeps. You are very welcome to look around if you like, but please don't take anything without my permission. Strictly no spammers and rippers here! Enjoy your stay while looking around! :D
Two steps forward to goodness. :)
Okay. I was about to post about this a few days ago. I don't know. I got carried away telling you guys my story. :) Telling you guys how great and blessed my day was. How high my grades are this year.. So on and so forth. =)) Okay enough of that now.

We were asked to make an activity about how fortunate we are. You know. It was really touching knowing I have almost everything. :D Hahahaha. Okay, scratch that.

My phone has no display, :(( I should change it now! Huhu. :c I hate motorola phones. Really. They effin' suck.

I'll go shop later. HAHAHA! Fortunate fortunate fortunate. :))




Labels: Cell Phone, fortunate, goodness, Motorola, shopping, stupid, wellness
back to top.