Profile.

Call me Frederica, Ica, Chichi or whatevas.
18 years young, Filipina.
A Sophomore Communication Arts student from UST.
Just a normal girl who loves going out and partying.
Stars, Purple and Hello Kitty makes her happy.
Is a dancer.
An infamous ice skater
I love to play dress up


Particulars.
Welcome to http://chaoticwonderland.blogspot.com
No spamming & copying !
No removing of credits as well !
Hate me ? Click Here .

Owner:
Frederica
Opened:
May 30 2007
Site name:
Chaotic Rainbow-y wonderland
Inspiration:
Random Awesomeness
Viewers:
visitors since 012109.
Current Stalkers:
 Online Users
Ask.
Follow.
multiply//lookbook//formspring// twitter//facebook//tumblr
Email Me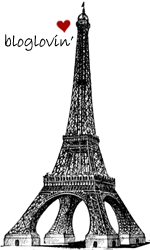 Links.
Rewind.
Credits.
Don't remove the credits. Thanks! :D
Information.
Hey peeps. You are very welcome to look around if you like, but please don't take anything without my permission. Strictly no spammers and rippers here! Enjoy your stay while looking around! :D
Taste of success? :)
Okay. Silly thing happened. :|

We had a group auditions a while ago. I was so flushed. Gaah. :| Anyways, This is a group audition! Thinking that I have to do my best so that if we don't get selected, I wont be guilty much. Oh my. So I did my very best while performing.

Silly thing. They separated my name from my groupmates time cards. My gosh. I was afraid that I didn't make it. :( Soo.. I was leaning on to the wall. Then my name was called that I passed and I made it to the Alumni homecoming thingy. Shocks. It didn't sink in me tho. It was like..

What?! Are you effin' serious?!

But it felt pretty

good

though. Yieee. :> Lol. Me and Edward nose made it. It was amaaazing~ really!

Enough of my kwentos. I really hate this little kid in our school service. She's just a pre-schooler but she drives me nuts. Seriously! Early in the morning, We all usually sleep until we reach the school. You know, we're fetched really early in the morning. And if I don't get enought sleep, I really get

cranky.

Soo.. We get sleep in the said transportation. Silly thing, this little kid named

PEARL

came in the van. She was holding a little bell and started ringing it. I said "Shhhhh.." because it disturbs everyone. I can feel it. Then she started ringing it even louder! And right in my face! What a loser kid! :| I hate people like that. And her mom is really noisy too. Early in the morning.. Her mom would blabber. It's really irritating knowing everyone is having their so-called-beauty sleep. What the! I hate it really. :( I want to kill the kid.



Labels: dance, dance club, hate, kid, loser, School, service, success, victory
back to top.