Profile.

Call me Frederica, Ica, Chichi or whatevas.
18 years young, Filipina.
A Sophomore Communication Arts student from UST.
Just a normal girl who loves going out and partying.
Stars, Purple and Hello Kitty makes her happy.
Is a dancer.
An infamous ice skater
I love to play dress up


Particulars.
Welcome to http://chaoticwonderland.blogspot.com
No spamming & copying !
No removing of credits as well !
Hate me ? Click Here .

Owner:
Frederica
Opened:
May 30 2007
Site name:
Chaotic Rainbow-y wonderland
Inspiration:
Random Awesomeness
Viewers:
visitors since 012109.
Current Stalkers:
 Online Users
Ask.
Follow.
multiply//lookbook//formspring// twitter//facebook//tumblr
Email Me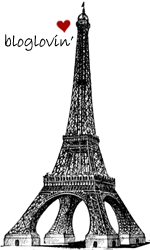 Links.
Rewind.
Credits.
Don't remove the credits. Thanks! :D
Information.
Hey peeps. You are very welcome to look around if you like, but please don't take anything without my permission. Strictly no spammers and rippers here! Enjoy your stay while looking around! :D
Recollection. :)
Recollection went great! :) I swear. We had crying sessions and all. I don't really like to tell you every detail. But, I'll tell you what happened that you guys really wanna hear. :D

First. The thing about our little sharing. This was a different kind of sharing.. We didn't talk. Though we have to share our own insights or whatev's. But, We didn't. You wanna know why? Here's why. :>

We have this facilitator. He came from Malaysia. He's 24 years old. I tell you, he is really nice and very smart. Considering he's an

Atenista

and we all know that our perspective to people who came from that school has a so-called-

perfect life

. But,in the contrary, he had a life like HELL before he entered the seminary.

His story really captured my heart really. He was a valedictorian and he was rich. They have lots of businesses in Malaysia. His mom is a Chinese and his dad is Filipino, Waray to be exact. His mom doesn't care about his greatness. And she doesn't really care at all. He became a rebel and all. Did stuff that aren't good. And he came to the Philippines to continue studying for college. Then he wanted to enter the seminary. But his parents doesn't want him to do so. So he went to the Philippines to enter the seminary. Believe it or not, his parents think that he is dead.

I don't want to spill his life story though. It's really private. It's just a taste of his life. He speaks Thai, Malay, Tagalog, English, Chinese.. It's really cool. :)

Okay. Night time. No ghosts. :) We really wanted to go room hopping that night. We want to go down and visit the boys. So we sneaked out. Someone told our adviser and she went hunting for us. Engkay, Jumera and Me hid inside the closet. Kate hid behind the door. Gia and Tricia hid under the bed. If we get caught, we're soo dead! Really dead! We were praying while madam was inspecting the boy's dormitory. We we're really scared. Waaah. Then we got caught. We ran so fast like little rats being chased by a cat! Waah.

The reco was fun. Our adviser didn't get mad. She even laughed about it all day! It was really fun. ;)

I would like to share more. But I feel effin' sleepy. :>


Labels: fun, junior year, mapamaraan, recollection
back to top.