Profile.

Call me Frederica, Ica, Chichi or whatevas.
18 years young, Filipina.
A Sophomore Communication Arts student from UST.
Just a normal girl who loves going out and partying.
Stars, Purple and Hello Kitty makes her happy.
Is a dancer.
An infamous ice skater
I love to play dress up


Particulars.
Welcome to http://chaoticwonderland.blogspot.com
No spamming & copying !
No removing of credits as well !
Hate me ? Click Here .

Owner:
Frederica
Opened:
May 30 2007
Site name:
Chaotic Rainbow-y wonderland
Inspiration:
Random Awesomeness
Viewers:
visitors since 012109.
Current Stalkers:
 Online Users
Ask.
Follow.
multiply//lookbook//formspring// twitter//facebook//tumblr
Email Me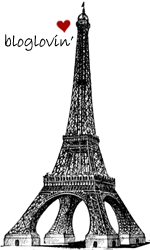 Links.
Rewind.
Credits.
Don't remove the credits. Thanks! :D
Information.
Hey peeps. You are very welcome to look around if you like, but please don't take anything without my permission. Strictly no spammers and rippers here! Enjoy your stay while looking around! :D
Horsy. :D
Yesterday, State Of the Nation Address was delivered by President Gloria Macapagal-Arroyo. Honestly, I didn't watch. I just went malling and did some practice. :D I swear, I don't really care about the said speech. I mean, I really think that it's nonsense. She delivered a lot of SONAs already. But I don't see or feel the changes.

So anyways, I have a hoarse voice today. I find it really hard to speak right now. Hahaha! =)) I sound like a man. :p Okay you can laugh all you want. I mean, everyone who hears my voice keeps on laughing.

Anyways, I enjoyed my class today. We had this

English Speaking

thing happening in the back of our room. Then we became bigger, and bigger.. and BIGGER! Lol. It's really fun. We will be making our own friendster account and yaddah yaddahs. :D I really enjoyed this day with my class.

Uhm, I still have colds and all. I need to get well soon! :D

Haha.

I need to ask y'all. What would I choose, Nike kicks or Adidas kicks. I dunno. I think both are good brands. I have one of each pair. And I need a new rubber shoes. I can't choose! Ack! :p So, there. :>

I need to rest myself, like right now. :p




Labels: colds, english, groups, hoarse voice, junior year, mapamaraan, third year
back to top.