Profile.

Call me Frederica, Ica, Chichi or whatevas.
18 years young, Filipina.
A Sophomore Communication Arts student from UST.
Just a normal girl who loves going out and partying.
Stars, Purple and Hello Kitty makes her happy.
Is a dancer.
An infamous ice skater
I love to play dress up


Particulars.
Welcome to http://chaoticwonderland.blogspot.com
No spamming & copying !
No removing of credits as well !
Hate me ? Click Here .

Owner:
Frederica
Opened:
May 30 2007
Site name:
Chaotic Rainbow-y wonderland
Inspiration:
Random Awesomeness
Viewers:
visitors since 012109.
Current Stalkers:
 Online Users
Ask.
Follow.
multiply//lookbook//formspring// twitter//facebook//tumblr
Email Me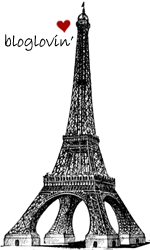 Links.
Rewind.
Credits.
Don't remove the credits. Thanks! :D
Information.
Hey peeps. You are very welcome to look around if you like, but please don't take anything without my permission. Strictly no spammers and rippers here! Enjoy your stay while looking around! :D
Blackmail day. :o
Most stupid thing ever. We we're about to go home.. Then one of my friends opened the topic about my former crush.. They we're

blackmailing

me. :)) Okay okay. I know they're my friends but they love to play tricks on me because I cry super fast and I scream like a baby. They we're blackmailing me about the stuff I told them before about him. Like his texts and stuff as such. Gaah. I hate them for that. They told me that they would spill every single word to the punctuation marks. Rawr. What losers. Hahaha! :)) But they wouldn't do that for sure. They love me muuuy mucho! Hahaha. :)

Another thing. I got involved in another stupid thing. Sheesh. The

PAKSI

issue which is effin' stupid. Okay, I repeat. It's stupid. It spread so fast. Like ants rushing their work because the rainy season is coming. Yes, That fast! :| I actually have nothing to do about it. But I feel accused for it. No, I'm not guilty. Because if I am, I would say sorry. But no, Nothing about it involves me that much. Okay here are some things to ponder on about me. I say sorry if I know it's my fault. No question about that. Or if my point is wrong. I do say sorry. Next thing, If I'm confused.. I cry. It's the point in my life that I don't know what to do and the question "

Why me?

" is polluting my mind. So I don't do any action. Last thing, I am sometimes a warfreak at the correct point. Why you ask me? If I know that I'm on the right track and that person I'm arguing with thinks that S/He is effin' right and perfect, I fight for my right. I wouldn't say sorry.. Why would I? Lol. So since I know now why I'm involved.... OH NO! Not involved. They just asked me and I misinterpreted it. So

MY

issue is over. Another issue is about my friend. These people say stuff about the issue. You know.. Or as they call it as

pagpaparinig.

Which isn't good. Tsk tsk. No no. Not good. So I think this issue isn't over yet. Worse, these people told it to other students who aren't involved. I dunno. I just OVERHEARD. (So no one will tell me that I said that they spread it. I said, I OVERHEARD IT. Mm'kay? Clear?) It's pretty unfair for my friend that she accepts whatever they say. But I think if she'll burst.. You guys MUST get ready. Swear promise. :| They shouldn't have been too sensitive because we aren't talking about them. Promise. Oh no, No fights for me. Mm'kay?





Labels: blackmail, crush, ex, friends, issue, nonsense, stupidity, war
back to top.