Profile.

Call me Frederica, Ica, Chichi or whatevas.
18 years young, Filipina.
A Sophomore Communication Arts student from UST.
Just a normal girl who loves going out and partying.
Stars, Purple and Hello Kitty makes her happy.
Is a dancer.
An infamous ice skater
I love to play dress up


Particulars.
Welcome to http://chaoticwonderland.blogspot.com
No spamming & copying !
No removing of credits as well !
Hate me ? Click Here .

Owner:
Frederica
Opened:
May 30 2007
Site name:
Chaotic Rainbow-y wonderland
Inspiration:
Random Awesomeness
Viewers:
visitors since 012109.
Current Stalkers:
 Online Users
Ask.
Follow.
multiply//lookbook//formspring// twitter//facebook//tumblr
Email Me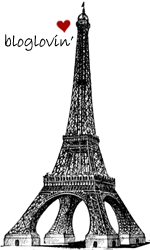 Links.
Rewind.
Credits.
Don't remove the credits. Thanks! :D
Information.
Hey peeps. You are very welcome to look around if you like, but please don't take anything without my permission. Strictly no spammers and rippers here! Enjoy your stay while looking around! :D
Assingment? Oh mheen.
Okay. I have to admit! I love assignments. I dunno. This year is different. I would love to sit all day listening to whatever my teacher is blabbering about.

Speaking of assignments, I have an assignment in Christian Living on morality. :| Ugh, No no. I'm not disappointed and all. I was

shocked.

This assignment contains names.. Names of familiar guys. I dunno. We have a topic about

Marx

ian

Communism. Okay okay! Marx and Ian, Names of guys. Blah blah. It was so shocking to see too names of certain guys in one word. Waaah. Gaah, I should shake this of. Right? Erase erase erase.

Okay..... Oh my. No! I can't erase it! Grr.. So, I should skip to another topic. I feel so sorry about Frank. You know, Frank, the typhoon. Yeah, That Frank. No, Not the guy's name Frank. Oh mheen.

This typhoon stinks. We experienced brown out. :| Stinks bigtime. It's really sad to know about MV PRINCESS OF THE STARS. I mean, people died. Huhu. And as the survivors described the waves, it is as tall as houses. No, don't ask me if it's a big house or a small house. Because I don't know for myself too. Rawr. I would love to help the people who was victims of this calamity. I dunno how, though. I can't give money too. (I have to budget 100 a day. And I'm pretty much of a piggy eater. You know.) Lmao. But maybe I could give some of my clothes. Or probably unwanted stuff. Hmm.. If you would suggest Spiritual help. Well, I automatically do that. So, No questions about that. But If anyone knows how I could help the victims.. Well, That'd be really great. (Oh, I would ask my friends and people I know to help out and extend hands too. That'd be so cool.) Oh, so there. Help out guys. Pray for them too. :D


back to top.