Profile.

Call me Frederica, Ica, Chichi or whatevas.
18 years young, Filipina.
A Sophomore Communication Arts student from UST.
Just a normal girl who loves going out and partying.
Stars, Purple and Hello Kitty makes her happy.
Is a dancer.
An infamous ice skater
I love to play dress up


Particulars.
Welcome to http://chaoticwonderland.blogspot.com
No spamming & copying !
No removing of credits as well !
Hate me ? Click Here .

Owner:
Frederica
Opened:
May 30 2007
Site name:
Chaotic Rainbow-y wonderland
Inspiration:
Random Awesomeness
Viewers:
visitors since 012109.
Current Stalkers:
 Online Users
Ask.
Follow.
multiply//lookbook//formspring// twitter//facebook//tumblr
Email Me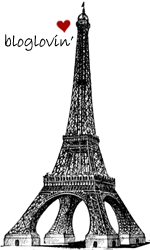 Links.
Rewind.
Credits.
Don't remove the credits. Thanks! :D
Information.
Hey peeps. You are very welcome to look around if you like, but please don't take anything without my permission. Strictly no spammers and rippers here! Enjoy your stay while looking around! :D
Orange-eee. :>
For about 2 weeks, my nails seems unhappy. They don't have colors. : But I tried using my Elianto Sunshine Orange nail polish again. (The last time I used it, I had orange tips. Haha!) I fully painted it. It looks so happy! Lmao. Okay.. I may sound weird. Eh ano ba! Saya nilang tignan! Lol.



Okay.. You guys must be wondering why i'm not using my trademark color, purple! Lmao. I wanted a colorful life. Soo. K? Haha. =D That explains my new colorful post.





I'm gonna share something to you guys.. I'm home alone AGAIN! Haha. =)) They watched a flick. I don't wanna come. Haha! Kill Joy. :D





Go David Archuleeetaaa! Weee. I love him so. :x K? Lmao. Go David go David go go go!





My phone got busted pala. No.. Not my phone. My charger! Lol. (I HONESTLY hate motorola chargers. I dunno why.) I threw my phone pa because I was effin mad! Grrr. >:P Anyhighhoo.. I asked my mom to buy me a new charger (Mheen, I'll get bored at night.) I really need a new charger badly. :(





My dad bought us 2 dozens of Kripy Kreme honey glazed doughnuts last night. Woo. I ate about 10 dougnuts.. And I will eat again after dinner. Haha! Sugarry sweets! I still have about half dozens of doughnuts. KK anyone? Lmao.






Labels: American Idol, Cell Phone, Colorful, David Archuleta, Home Alone, Krispy Kreme, Motorola, Nail Paint
back to top.