Profile.

Call me Frederica, Ica, Chichi or whatevas.
18 years young, Filipina.
A Sophomore Communication Arts student from UST.
Just a normal girl who loves going out and partying.
Stars, Purple and Hello Kitty makes her happy.
Is a dancer.
An infamous ice skater
I love to play dress up


Particulars.
Welcome to http://chaoticwonderland.blogspot.com
No spamming & copying !
No removing of credits as well !
Hate me ? Click Here .

Owner:
Frederica
Opened:
May 30 2007
Site name:
Chaotic Rainbow-y wonderland
Inspiration:
Random Awesomeness
Viewers:
visitors since 012109.
Current Stalkers:
 Online Users
Ask.
Follow.
multiply//lookbook//formspring// twitter//facebook//tumblr
Email Me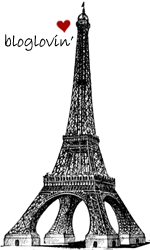 Links.
Rewind.
Credits.
Don't remove the credits. Thanks! :D
Information.
Hey peeps. You are very welcome to look around if you like, but please don't take anything without my permission. Strictly no spammers and rippers here! Enjoy your stay while looking around! :D
Celebrity Disadvantages.
Being a celebrity isn't like a bed of roses. Though, many of us think that it is the easiest way to skip poverty and such.





I was lurking around multiply. And chatting through mIRC. Someone shared a picture slash rumor about Yael Yuzon and Angel Locsin. (Ack!) Knowing, Yael loves Lia very much. (I can really tell. I saw Lia just last April 11th.)



I first heard about the rumor.. Then saw the picture.. When I saw it, I burst out laughing. It seems so edited. :>

And this loser kept convincing people that the picture was true.. blah blah. She's just story telling. I can tell! :


back to top.