Profile.

Call me Frederica, Ica, Chichi or whatevas.
18 years young, Filipina.
A Sophomore Communication Arts student from UST.
Just a normal girl who loves going out and partying.
Stars, Purple and Hello Kitty makes her happy.
Is a dancer.
An infamous ice skater
I love to play dress up


Particulars.
Welcome to http://chaoticwonderland.blogspot.com
No spamming & copying !
No removing of credits as well !
Hate me ? Click Here .

Owner:
Frederica
Opened:
May 30 2007
Site name:
Chaotic Rainbow-y wonderland
Inspiration:
Random Awesomeness
Viewers:
visitors since 012109.
Current Stalkers:
 Online Users
Ask.
Follow.
multiply//lookbook//formspring// twitter//facebook//tumblr
Email Me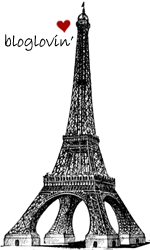 Links.
Rewind.
Credits.
Don't remove the credits. Thanks! :D
Information.
Hey peeps. You are very welcome to look around if you like, but please don't take anything without my permission. Strictly no spammers and rippers here! Enjoy your stay while looking around! :D
..because of my boredom.
I decided to update you guys.. AGAIN. I'm still up and running. Yay! I'm feeling tired and hella loser though. My nose is still runny too.

Still, no load. I'm feeling a bit sad. :( Hu hu.

I like rainy days. Ha-ha. Askk mee! Lol. Okay, I'll spill. I like it very much because it inspires me to do things. Rain help me think deeply. Rain helps me find myself with in. Rain.. Rain.. Rain.. I don't know why. Maybe it's because I find my childish self (You know, going outside and splish splash in the rain, it's fun. Never tried it? You're missing a lot, dude.)

I'll spill another Rain story.. I learned to ride a bike without training wheels..

In the rain

. It was challenging! I mean, the road is slippery! But, I still manage to reach my goal. Hee hee. :> Cool right? Okay okay. :D I love Rain.

It's rainy season again. And I'm inspired.

I started an essay about my experiences last week (It was raining.) while listening some JT soundtracks. (I love Justin Timberlake! Mucho! I wanted to marry him. That was before though.) I like writing essays. :D Yaay! :D Haha. Though I

don't

proof read. Haha! What the?! Yes, I don't proof read. But I think I must start proof reading

ASAP

. Hee-hee.

I'm feeling sweaty. Dang! I should stop this update before my brain runs out of water. :> Lmao.



Labels: blog, childhood, inspiration, Justin Timberlake, Rain, sad, sick
back to top.