Profile.

Call me Frederica, Ica, Chichi or whatevas.
18 years young, Filipina.
A Sophomore Communication Arts student from UST.
Just a normal girl who loves going out and partying.
Stars, Purple and Hello Kitty makes her happy.
Is a dancer.
An infamous ice skater
I love to play dress up


Particulars.
Welcome to http://chaoticwonderland.blogspot.com
No spamming & copying !
No removing of credits as well !
Hate me ? Click Here .

Owner:
Frederica
Opened:
May 30 2007
Site name:
Chaotic Rainbow-y wonderland
Inspiration:
Random Awesomeness
Viewers:
visitors since 012109.
Current Stalkers:
 Online Users
Ask.
Follow.
multiply//lookbook//formspring// twitter//facebook//tumblr
Email Me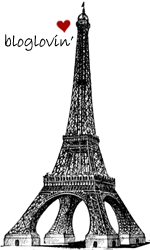 Links.
Rewind.
Credits.
Don't remove the credits. Thanks! :D
Information.
Hey peeps. You are very welcome to look around if you like, but please don't take anything without my permission. Strictly no spammers and rippers here! Enjoy your stay while looking around! :D
Siick. :|
I'm sick. Grrr.. I can't move my head, particularly the neck part. Sheesh. xP Anyhihoo, I'm currently addicted to

Hana Kimi

taiwan. :) Lol. Credits to http://www.crunchyroll.com for having the episodes I missed. Haha! Stupidity. Hahahaha.

Went to the clinic for checkup. I have

FEVER

! Double sickness. But it's pretty normal

daw

. Nothing to worry about. (yaays.) I just hope I could go on the 11th for the

lister's party

. Woosh. Then I have 5 medicines to take everyday. I wasn't expecting that the medicinal bill would be over a thousand for only 4 days! Tssss.. Anyways, I hope this

Lymph Node

thingyyy will be gone.

ASAP

! I want it to be out now. Grrr.. I feel so sick. And I want to eat scramble. Haha!

Special thing about being sick is to eat whatever I want. I ate mushroom soup for lunch. And for dinner.. I also want soup. Haha! Soup maania. Haha. Too much for that.. I want fruits. I don't want to be sick. But I have this

perk

to choose what I can eat during meal time. Lucky eh? Hihi. :) Ofcourse! They can't force me to eat hard stuff. Or else my neck will be much painful. Hahahahaha. SOUP SOUP SOUP. Weee? Okay then. Pray for my fast recovery. Ugh.


back to top.