Profile.

Call me Frederica, Ica, Chichi or whatevas.
18 years young, Filipina.
A Sophomore Communication Arts student from UST.
Just a normal girl who loves going out and partying.
Stars, Purple and Hello Kitty makes her happy.
Is a dancer.
An infamous ice skater
I love to play dress up


Particulars.
Welcome to http://chaoticwonderland.blogspot.com
No spamming & copying !
No removing of credits as well !
Hate me ? Click Here .

Owner:
Frederica
Opened:
May 30 2007
Site name:
Chaotic Rainbow-y wonderland
Inspiration:
Random Awesomeness
Viewers:
visitors since 012109.
Current Stalkers:
 Online Users
Ask.
Follow.
multiply//lookbook//formspring// twitter//facebook//tumblr
Email Me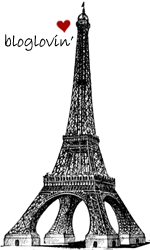 Links.
Rewind.
Credits.
Don't remove the credits. Thanks! :D
Information.
Hey peeps. You are very welcome to look around if you like, but please don't take anything without my permission. Strictly no spammers and rippers here! Enjoy your stay while looking around! :D
Life is a game.
I have been playing some games this summer. Just to kill the boredom. Hihi. :] Soo.. Here's one game that I love. The

Tee-Shot I.Q te

st

, which my dad bought during

his

US

A

t

rip l

ast year.


This game is addicting. Rar. Though I didn't get the

hole-in-one

score.(Except whenever I cheat) Errgs. Haha! You should try it. It looks easy.. But, It's a total brainwash. xDDDDDDDD


Another addictive game. I just find it cool to create families, houses.. blablah. Sooo cool. :)

This game is pretty confusing. But fun. Haha! :) The kid got stuck in a magical place. A funny game because you have to give them their names blah blah. I named my character

jokla.

Weird. Hahahahahahahahahaha. :))


Tell me what you love to play in any game console or whatever. :)



xoxo,
Frederica. ♥










back to top.