Profile.

Call me Frederica, Ica, Chichi or whatevas.
18 years young, Filipina.
A Sophomore Communication Arts student from UST.
Just a normal girl who loves going out and partying.
Stars, Purple and Hello Kitty makes her happy.
Is a dancer.
An infamous ice skater
I love to play dress up


Particulars.
Welcome to http://chaoticwonderland.blogspot.com
No spamming & copying !
No removing of credits as well !
Hate me ? Click Here .

Owner:
Frederica
Opened:
May 30 2007
Site name:
Chaotic Rainbow-y wonderland
Inspiration:
Random Awesomeness
Viewers:
visitors since 012109.
Current Stalkers:
 Online Users
Ask.
Follow.
multiply//lookbook//formspring// twitter//facebook//tumblr
Email Me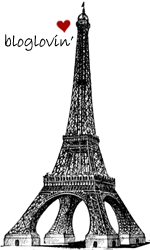 Links.
Rewind.
Credits.
Don't remove the credits. Thanks! :D
Information.
Hey peeps. You are very welcome to look around if you like, but please don't take anything without my permission. Strictly no spammers and rippers here! Enjoy your stay while looking around! :D
It's time for a change
It's time to change my layout. HAHA! :) I find it boring already. So I have to browse http://www.blogskins.com to find a

NEW

perfect layout. Lol. It took me a lot of time to backup my

stuff

from my other template. Then I have to edit them as well. Ugh. I also have a new playlist. (yaay! ü) It only has a few songs (since I'm not that focused in fixing the playlist. HAHA!) I need you to suggest songs. Raar. Same genre as the songs. =] So, listen! HAHAHA! My blog looks

colorful

but I like it mucho. Raaar. It's like candy. HAHAHAHA!

Asking me if i'm still sick.. Yes, I'm still sick. But.. It doesn't hurt that much unlike yesterday. I can only move my arms, hands, legs and feet! Creepy right? :/ But now, I can move my head and my body slightly. Yaaays.

So.. Get ready Eastwood City! HAHA. :)) See you guys at Eastwood on the 11th. =D I told my mom about it already. I said she can come along if she wishes to. Just so I won't have a curfew. HAHAHA! :)) Coolness. I'm still looking for people to accompany me though. Yeesh. No ENTRANCE FEE pleease. HAHA! :| Kidding. I'm super excited to see the

boys

again after a year! That was a looooooooooooooooong time ago. HAHAHA! :))

I feel really

ITCHY

plus I have long nails. HIHI. I have a lot of marking already. Soo hot summer. I'd love to have a vacation on the

NORTH POLE.

That's so cool. =) Who would treat me for a north pole trip? That would cost a lot of money. Errr..

LOVE MY LAYOUT? COMMENT UP MY DEAR. :)



I still find myself scratching. =)

*

FREDERICA.

Labels: blog, boredom, eastwood city, itchy, lakwatcha, sick, sponge cola
back to top.